3 Things to Consider When Buying a Refrigerated Truck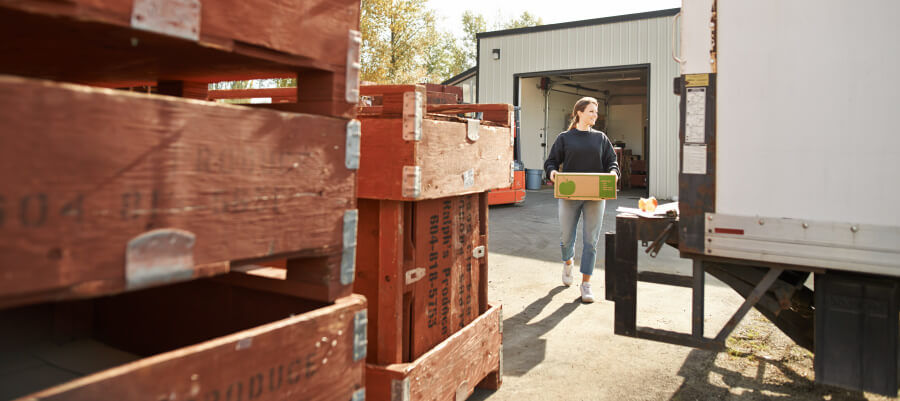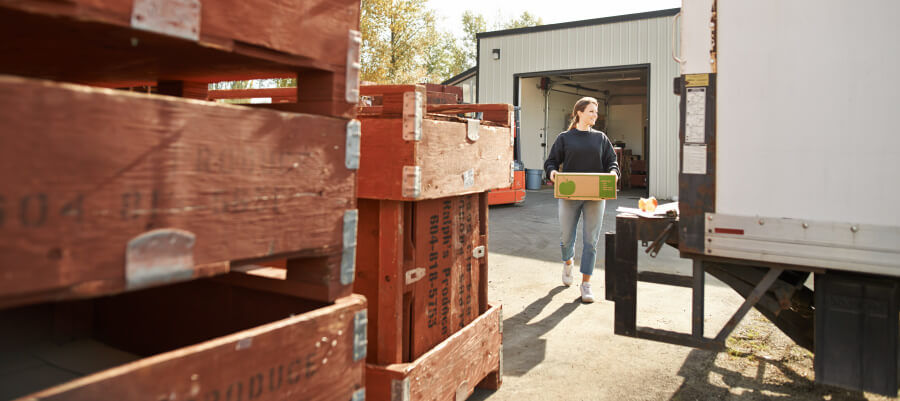 3 Things to Consider When Buying a Refrigerated Truck
Share
LinkedIn
Facebook
Email
Copy Link
Long gone are the days of relying on salt and ice to keep your inventory cold. More effective and efficient methods are introduced every year in the form of refrigerated trucks and their upgraded features. But with so many options on the market, how do you know which work truck is best for you and your business? With temperature-sensitive materials and products on the line, it's important to invest in the vehicle that's perfect for the present business and future growth. Avoid brain freeze by considering the following key points.
Single-temperature trailer will keep whole space at a steady temperature

Multi-temperature trailer will allow you to transport goods that require different temperatures.

Look to the future of your business, considering trip lengths and load sizes, to find the right refrigerated truck.

Know what you need and don't need from the vehicle to avoid being upsold on unnecessary features.
1. Types of Refrigeration: Single vs. Multi-Temp and Temp Control
Perhaps the first thing that comes to mind when searching for a reefer is its ability to reach and maintain a constant temperature. But don't let the specifics get away from you. Depending on your industry, needs may vary drastically from a neighboring business.
Pharmaceuticals such as insulin need to stay between 35°F and 46°F while antiques tend to travel closer to 70°F, for example. A 2015 Ford F450 chassis hooked up to a refrigerated trailer fitted with a Thermo King V300 offers temperature control down to -4°F, but won't be suited for industries that need a deep freeze. So whether you're transporting ice cream, flowers, cosmetics, or engineered chemicals, no one knows your products better than you--write down the temperature variables that you need so you can compare it to the specs of trucks you're looking to buy.
Additionally, depending on the types of goods you're moving, you might need to consider whether or not you need a truck that can create multiple temperatures in the same trailer. A single-temp trailer will keep the entire space at a steady temperature. These trailers are common and often lighter and less expensive than their multi-temp counterparts.
However, if you need to move mid-temperature goods at the same time as deep-frozen (or any combination of goods that require temps harmful to others in the same trailer) a multi-temperature truck would be a better investment. As the name suggests, it allows you to divide the trailer space into more than one compartment. Doing so effectively lets you make fewer trips while still guaranteeing the integrity of the products on arrival. Many manufacturers such as Supreme release models of both that can be attached to the chassis of your choice from popular OEMs like RAM, GM, Peterbilt, and Ford.
2. Refrigeration Capacity and Distance Travelled
How far you do (or don't) plan on driving and where you plan to pick up and deliver should have an impact on your decision. An Isuzu chassis pulling a 28' long Morgan Cold Star might work great for long stretches of straight highway during cross-country travel, but it's not going to be well suited for the small roads and tight turns of crowded urban cities.
But don't just err on the side of caution and buy a smaller refrigerated truck either. You want to ensure that it has the capacity to carry the payload you're expecting to carry as well as having the space to load it. Consider where your business is now and where you plan to be a few years out as well. Refrigerated trucks can be costly, but investing in one that caters to your needs now and down the road can save you time and money in the long run.
As an additional warning, make sure that your preferred chassis matches the spec requirements associated with the body if you're customizing your new refrigerated truck. If the two don't match the dealership may not be able to assemble them for you, and even if they can you might run into issues with things like the liftgate not being able to reach the ground. One way to avoid this is by purchasing a chassis/body combo that is already together or recommended by a dealership. But if you prefer to have full customization you should communicate with workers from both parties, or ask your dealership for guidance.
"The first thing you should always check for, is to make sure that all preventative maintenance has been completed and documented for both the refrigerated unit and the truck. Knowing how often and the type of care the vehicle has received will give you a better idea of its long-term investment value."
3. Delivery Truck Upfits and a Business Budget
When asked what advice they would give to someone in the market for a new refrigerated truck, one thing that drivers and owners across a variety of industries agreed on was upfits. Specifically, how they affect the truck's specs.
Say you've just bought what you think is the perfect truck. It's a Supreme Kold King on a 2019 Hino chassis and it's just the right size to stack three crates of produce side-by-side. But when you go to load your first run you realize that you forgot to take the thickness of the insulation into consideration. Suddenly you can't carry the same amount of inventory as you expected and it can cut into your bottom line.
And the same can be said of bulkheads and other upfits. While these upgrades can increase efficiency and profits in some ways, you should be mindful of what you're trading for space. Upfits that affect the quality of thermal regulation or interior space can be especially tricky if you're unaware of the trade-offs.
When it comes to refrigerated trucks, the key is knowing exactly what you need from the vehicle and going into it with a thorough amount of research. Coming prepared means that you won't be upsold on features you don't need, but it also ensures that you won't undersell yourself or your business by cutting corners on things you do. With the abundance of customizations and constant innovations being introduced, you can absolutely find the perfect fit without breaking the bank.
Published on: September 26, 2019
PREVIOUS ARTICLE
Delivery Companies Seeing Increase in Need During the Covid-19 Coronavirus Pandemic
NEXT ARTICLE
A Creamery Owner Shares her Experience with Refrigerated Vans