4 Things about Purchasing a Farm Truck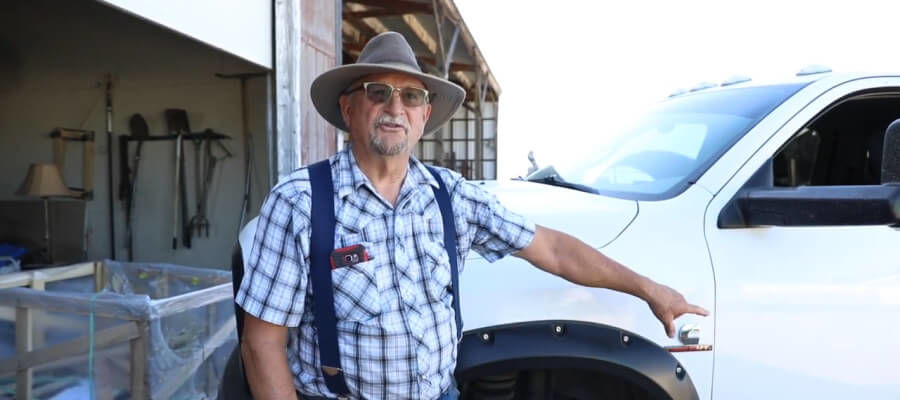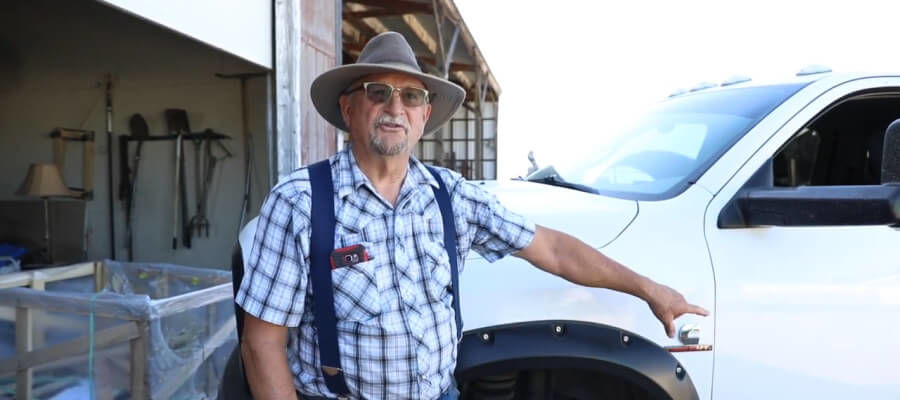 4 Things about Purchasing a Farm Truck
Share
LinkedIn
Facebook
Email
Copy Link
Farmers have much to consider before purchasing work vehicles. Above all, they need something that's got durability and versatility. Before committing to a big purchase for a work truck, here are four things to keep in mind.
A longer wheelbase allows for better control and for large trailers, but will be restrictive for tight spaces.

Consider the drive system and curb weight of the vehicle you're looking for a truck so it will be more than sufficient.

Floor mats fit for the interior will protect the vehicle's floor and can trap material like water and mud.

Seat material can similarly make keeping a clean and comfortable work truck easier.
1. Best Wheelbase for Working on a Farm
The wheelbase is the measurement from the front axle to the rear axle of the vehicle. The longer the wheelbase, the less likely the weight of what's being pulled will push down on the rear axle and lift the front end. A longer wheelbase also adds more control over the rig. The first 110 inches of wheelbase allow for a 20-foot trailer. For each additional four inches of wheelbase length, you get one foot more in trailer length.
If you're pulling fifth wheels or heavy bumper pole trailers, it would be in your best interest to have a long wheelbase. Bear in mind, though, that long wheelbase trucks are difficult to maneuver in parking lots. With a short wheelbase, the ball would be farther up towards the cab in the bed of the truck, where the toolbox would sit, forcing you to eliminate the toolbox as a whole. That would also limit how tightly you can turn before the fifth wheel comes in contact with the cab.
2. Farm Truck Towing Capacity
Every vehicle has a maximum weight limit. This number is different than the gross vehicle weight rating, which is the maximum operating weight of a vehicle as specified by the manufacturer, including the vehicle's chassis, body, engine, engine fluids, fuel, accessories, driver, passengers and cargo, but excluding the weight of any trailers.
The curb weight of a vehicle is the weight when fully fueled and not carrying any passengers. You want the curb weight of the vehicle to be more than the size of the load, but some newer vehicles are designed in such a way that this rule may not necessarily apply to them. Road surfaces have limited strength, and your vehicle must stay within certain limits to satisfy legal standards. The bigger the tire contact surface, the more the weight is spread out across the road.
Pay attention to the drive system of any vehicle you're considering. If you're towing equipment off-road, such as on a worksite or gravel road, four-wheel drive is a must. These systems also provide superior performance in wet conditions, such as irrigated pasture areas. You want to be able to drive with confidence that your vehicle will be able to handle the terrain. In high mountain country, for instance, a vehicle should be equipped with jake brakes, heavy duty transmission, and high gross weight capacity. Otherwise, it isn't going to do its job well. Strong stability, wheels, brakes, and acceleration capabilities are ideal for farmers who intend to transport equipment, tools, and materials outside of their farm. If you primarily plan to stay on dry road surfaces, two-wheel drive will get the job done.
3. Floor Mats for Farm Trucks
Floor mats can eliminate a lot of wear and tear on the interior of your truck. They are equipped to protect your vehicle's floor. Mats have sculpted channels designed to trap water, mud, and sand. They are engineered to stay flexible in cold conditions, which prevents curling and cracking. They have ridges on the underside to prevent sliding and shifting while in use. They are generally model specific, though there are some out there that can be trimmed for customization purposes. They come in dark colors, so as to conceal dirt. They are equipped with a nonstick finish to make cleanup simple and easy. It's good to have mats in the back of the vehicle, too, in case, say, a wet dog hops on back there.
4. Seats for Work Trucks on a Farm
Along those same lines, vinyl or leather seating would make your life as a farmer easier if you want your furry friend to have in and out privileges to your vehicle.
Cloth seats inadvertently soak up wet material. They're easily stained and difficult to clean. Spot cleaning can take care of small stains and spills, but the fabric holds onto dirt much more easily than a vinyl surface. Often more affordable than leather, and more comfortable than vinyl, cloth seats are a common option for drivers, but not necessarily preferred. The advantages to cloth seats: they feel the same in hot or cold weather, and can be more comfortable during long car rides.
Vinyl seats work well for heavy, industrial use. They can easily be wiped down with a damp cloth. Vinyl is typically cheaper than leather. It holds well in both structure and color. Disadvantages: it can make your seat hot and sticky during summer months and subject to cracking from sunlight and temperature extremes. Over time, it can feel more like plastic to the touch. It does not carry the same status as leather. Vinyl fabric doesn't stretch like leather, doesn't smell like leather, and doesn't increase a car's value like leather.
Leather seats tend to be more expensive. They are advantageous against vinyl. It is a porous material and makes for cooler seats in the summer. Bare skin won't stick to it like it does to vinyl. It is tougher than vinyl and more resistant to punctures. With proper care, leather seats will outlast their vinyl counterparts. Vinyl does have one thing over leather seats… it's easier to clean. If leather seats get soaked, the moisture can seep through to the foam cushion, though not at the same rate as it does to cloth seats.
A good vehicle is an essential tool for farmers. The research and investment are worth it to make the experience of driving and maintaining a vehicle enjoyable and hassle-free.
Published on: August 16, 2019