5 Truck Features Designed for Driver Care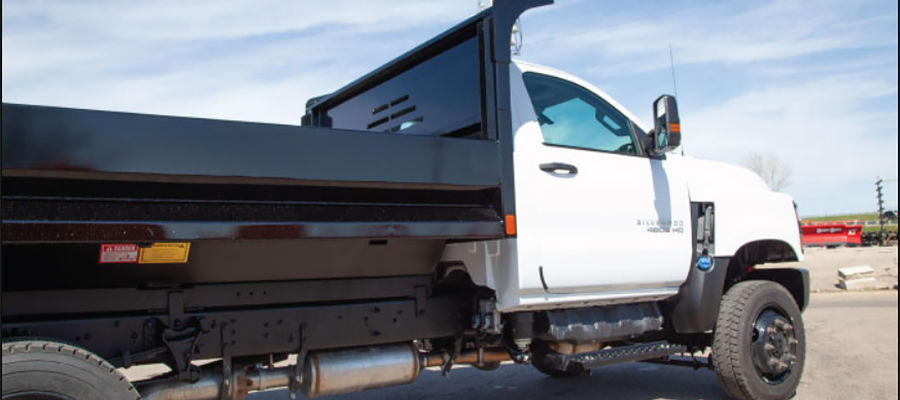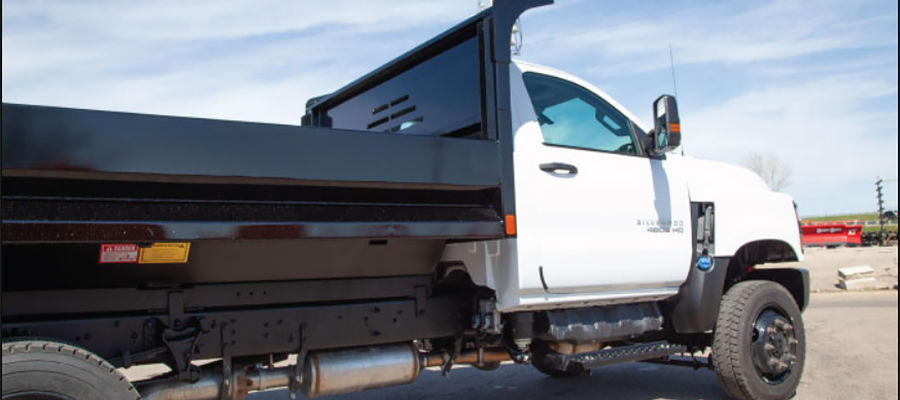 5 Truck Features Designed for Driver Care
Share
LinkedIn
Facebook
Email
Copy Link
Commercial truck drivers spend an incredible amount of time in their vehicles.  Drivers often put in long work hours with travel to and from the work site added on. Those hours can sometimes be over fairly rough terrain. Over-the-road drivers even use their rigs as a space to decompress or sleep in after a long day. What may seem like just comfort issues can add up to safety and longevity issues when considered in the context of a years or decades-long career. Ignoring vehicle shortcomings with a mindset of, "Just deal with it," can lead to costly problems (monetary and health-related) in the future.
While there are several ways to build versatility and efficiency into your truck, what about the driver experience? Companies like Monroe Truck Equipment design features that ensure long-term comfort, and promote long-term well-being. Here are five truck upfits designed with driver care in mind.
Cab Air Suspension
Cab air suspension systems replace the solid cab-to-frame bushings with air bags that create a "cushion" between the factory cab and frame mounts. The system absorbs the road shock and vibration transmitted through the frame and solid cab mounts resulting in a quieter smoother ride.
The advantages of an air ride system reach far beyond comfort. Benefits include:
Reduced muscle fatigue

Reduced back and kidney stress

Improved cab environment for driver alertness and safety

Reduction in cab maintenance

Enhances the truck's resale value
Some systems replace the two rear mounts. Others, like the SmoothRide™ System by Monroe, employ a four bag setup replacing all four cab mounts. Monroe's self-adjusting system boasts a 50% reduction in maximum g-force impact for drivers and passengers.
Image: (A) water separator. (B) Automatically controlled air compressor (C) Cab mount air bag
We know that a driver's experience can set them up for either success  or difficulty. A smoother ride increases comfort while decreasing pain and soreness. The result is increased driver wellbeing—and retention.
Nitrogen Filled Gas Struts
Gas struts offer users a higher degree of control over the opening and closing of doors and side compartments, creating a more comfortable and easy experience for the user. The process is smoother and more controlled than a mechanical coil strut. Instead of compressing the coil, the gas inside the strut is compressed inside the cylinder. That compressed gas pushes the door open without the need of an external source that creates the movement.
Again, what seems like a trivial luxury, is a feature that provides more reliable operation and safety, which decreases risk during operation.
Bumper Step
There's a reason most pickup truck bumpers are stepped at the ball-hitch area. That spot is about four inches lower than the rest of the bumper, and is a true blessing for drivers who need to reach up and into the bed. Many commercial trucks lack this simple, but indispensable feature.
What makes this issue so important for work truck operators is the high frequency of trips into and out of the bed/body of their rig; not to mention the size and weight of the items they're using. A well built nonslip step is a vital safety feature for every vehicle with a bed or body requiring the operator to step up to do their job.
Step solutions vary from OEM design to bolt-on aftermarket products to purpose-designed solutions like Monroe's StepMate™ system.
The system is ergonomically designed for easier less strenuous entry and exit of the truck bed. The system features a raised (or "pooched") bumper that helps the user's boot grip the step while getting in and out of the cargo area and prevents slippage. The step is one of the lowest steps in the industry, easing users safely from the ground. The StepMate system includes ingress grab handles ensuring movement is smooth and safe, reducing the chance of injury or discomfort. 
Fold-Down Sides
Sometimes the smallest details make the biggest difference. Investing in fold-down sides offers many advantages. First, it allows for a quick and comfortable reach for tools, equipment, or material. No need to climb uncomfortably in your truck bed when you can latch down your sides and quickly retrieve what you need. The hinge at the bottom allows the doors to lay completely flat, which makes loading with a forklift easier. If you're in landscaping, fold-down sides can help you move mulch, stones, or soil with ease by providing a larger area of access. Loading and unloading heavy materials or equipment can do a number on your body over the years. Fold-down sides help keep your cargo within reach, creating a more enjoyable user experience. 
Spring Return Tarp
Spring return tarps are a great way to make the covering and uncovering of your truck load easier and less strenuous. The spring-assisted control allows for simple and quick retracting; no more hand-rolling up your tarp. This not only saves you time but creates a much more comfortable experience securing your haul at the end of a long day. 
Investing In Your Future
We know your truck is a big investment. However, there is no greater investment than the comfort, health, and safety of you and your employees. Manufacturers are continually creating and engineering products that not only make your work easier but are easier on your body as well. To learn more about Monroe upfitting options, visit www.monroetruck.com 
Disclaimer: This article is paid content written by Jim Smith for Monroe Truck Equipment and affiliates. The opinions may not be that of Comvoy.com.
Jim Smith
Jim Smith is Director of Sales of the Commercial Division at Monroe Truck Equipment. He has spent over 30 years developing Monroe Truck Equipment into one of the nation's leading truck equipment and trailer manufacturers and upfitters. Jim drives the development of true partnerships with Monroe customers, and provides clarity for the sales team and assists them in providing unrivaled expertise and best-in-class customer support.
Published on: January 04, 2023
NEXT ARTICLE
Invest In Your Landscaping Business With a Dump Truck