The Best Work Vehicles For Pest Control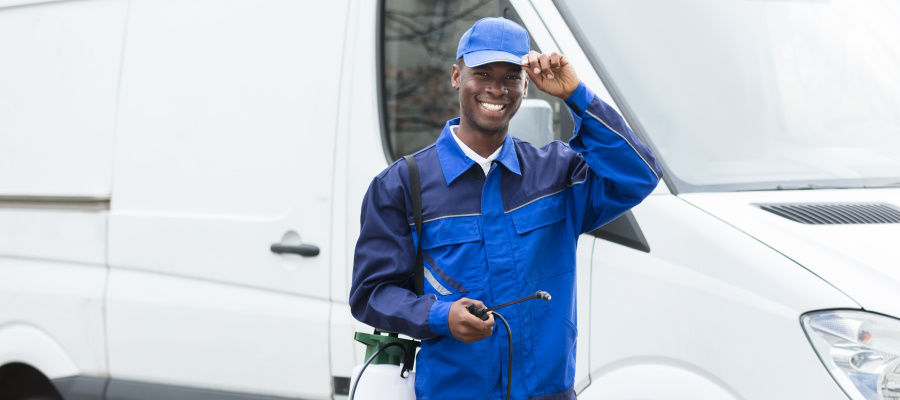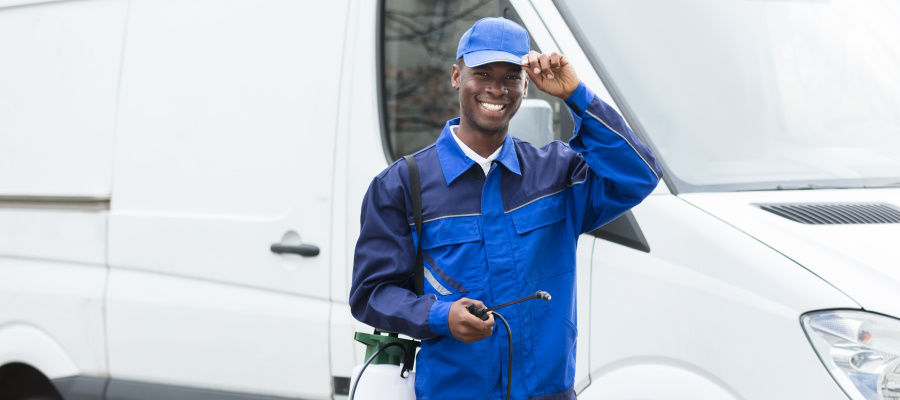 The Best Work Vehicles For Pest Control
Share
LinkedIn
Facebook
Email
Copy Link
The pest control industry is like a team of superheroes—always saving the day by getting rid of harmful insects or rodents. While heavy-duty chemicals serve as main defense tools, another important tool is often overlooked: the work vehicle that gets the pest control services to the client's door. A good work vehicle can make or break the efficiency and reliability of a business. We've broken down the main work vehicle options that any pest control company should consider when it's time to build or expand the fleet.
Cargo vans can be cost effective with fuel efficiency and space management.

Cutaway vans are very customizable with upfit options.

Knapheide Utility Vans offers extensive combo of interior and exterior storage.

Service/utility trucks offer convenient access to equipment and materials.

Standard pickup trucks offer simple but vastly customizable storage systems.
Cargo Vans for Pest Control
According to Courtney Carace, the co-owner and COO of Pest End Exterminators, cargo vans are the most widely used commercial work truck for their Northern Massachusetts-based business. Carace explained that "Pest-End Exterminators has historically utilized pickup trucks for our technicians…Over the past couple of years, we have begun the transition to cargo vans. We find that they are far more cost-efficient and provide more space for the products and equipment that the technicians carry."
"Over the past couple of years, we have begun the transition to cargo vans. We find that they are far more cost-efficient and provide more space for the products and equipment that the technicians carry."
Whether starting a new business or looking to expand a fleet, the fuel efficiency and accessibility that these vans offer is second to none. Consider the Ford Transit cargo van. This vehicle comes ready to work right off the lot, and it has great space to add organization systems such as built-in shelving and storage bin units.
Cutaway Vans for Pest Control
With the pest control industry in particular, it is crucial to recognize the costs of travel, idle time, and vehicle downtime that comes with the trade. If you are looking to reduce these elements altogether, the cutaway van is just what you need. Cutaway vans are designed for high-level technicians who need to haul more equipment than a regular van can handle.
The Chevrolet Express Cutaway is one example. With an available 9,006 lbs max payload for the 4500 model, this vehicle can function as a mobile workshop. By nature, the cutaway is extremely customizable with a wide variety of available upfit options. If maximizing storage space will help your business thrive, this is the ideal vehicle.
Knapheide Utility Vans
How much time do you spend daily scrambling through your work vehicle to find tools and supplies? Having an organization system takes that time and cuts it in half—at least. The vans produced by Ford, Chevy, and GMC are baseline models, and they are only as organized as you upfit them to be.
When it comes to an after-market body, consider the Knapheide Utility Van(generally known as a KUV). The KUV optimizes your ease of access with lots of exterior drawers. This leaves the interior cargo space uncluttered.
Knapheide focuses their business model on meeting the specific needs of different trades. For the pest control industry, the traditional KUV is a good option because of the combination of internal and external storage. KUV models also have options for added security with their one-button Knapheide Power Lock system.
Pest Control Storage using Service / Utility Trucks
While cargo and cutaway vans offer a tightly organized storage area for all materials necessary to complete jobs, some technicians simply prefer the open working environment that service and utility trucks offer. The ability to quickly run to the back of your pickup, slide open a drawer, and grab the materials you need is hard to compete with. Having an open truck bed doesn't mean that your tools and chemical equipment will become easy pickings for theft.
Similar to the KUV, service trucks come equipped with individual locking systems on each storage compartment. These service trucks are available across most manufacturer's models: the Ford F-Series, the Chevrolet Silverado models, and Ram's line of commercial pickups. With all these options, tailoring your work vehicle to your specific needs is simpler than you think.
Pickups and Storage for Pest Control
Last on our list, but certainly not least, is the classic pickup truck. Ford, Chevrolet, RAM, GMC, and many other manufacturers make great-quality pickups. But it's just a truck, right? Not necessarily. At first glance, the pickup may seem like an amateur's choice of a work truck, but factoring in an after-market storage system can turn a regular pickup into a work truck with unbeatable value.
DECKED has a vast product line of pickup organization systems. These accessories go beyond the metal toolboxes and racking systems that are generally associated with the pickup. For the pest control business, a good choice is a weatherproof DECKED bed system that maximizes storage space and security.
Published on: September 12, 2019