Box Trucks Basics: A Simple Guide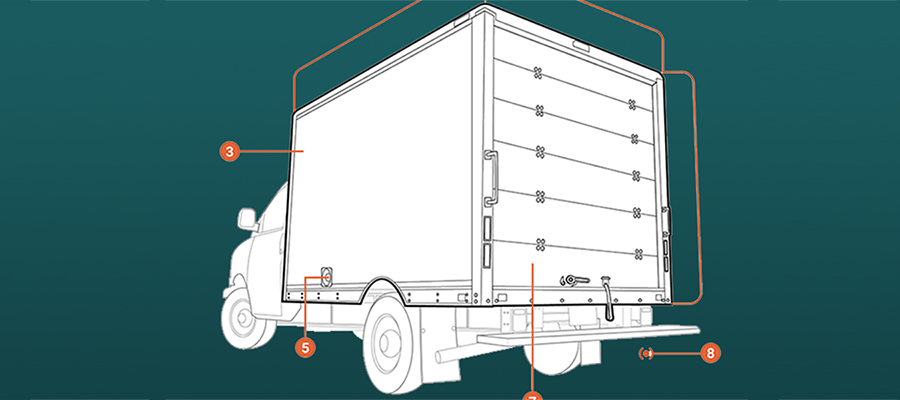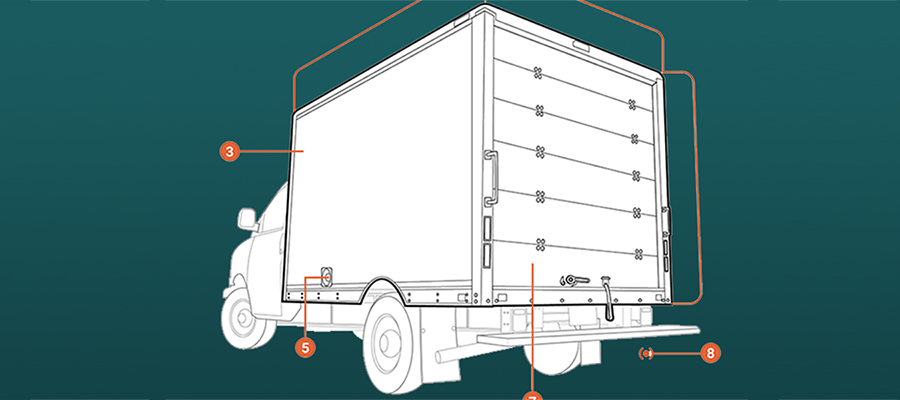 Box Trucks Basics: A Simple Guide
Share
LinkedIn
Facebook
Email
Copy Link
With a wide array of box truck models available, it is now more critical than ever to know exactly how this delivery machine is going to amp up your bottom line, allowing you to serve your customers faster, safer, and in a manner worthy of many positive reviews.
Dimensions
The box truck, also known as the cube or box van, is ideal for the transport of larger materials which a cargo van cannot support. Multiple pallets, numerous boxes, and even bulky furniture can fit perfectly within the box truck cargo bay. Ranging in length from 10' to 28', with an interior height ranging from 6' to 8'+, the box truck is ideal for the large product delivery aspects of any business.
Floor Material
Purchasing a new box truck affords you the ability to fully manage the final presentation of your product. Built with your choice of pine or hardwood flooring, the box truck creates a slip-free, final staging area, to ensure that your product is not damaged in transport.
The floor construction allows smooth pallet jack operation, supporting safe transfer between your loading area, the box truck, and the product's final destination.
Wall Material
The box van further adds even more protection with water-tight wall construction. Packaging, water-sensitive, and fragile products will now find safety and security against the risk-laden transport of your deliveries. Developed with stability in mind, the aluminum or fiberglass-reinforced plywood (FRP) walls of the box truck provide a durable containment system for both products and materials. Sturdy paneling, combined with wooden cross-braces, works to prevent punchouts caused by unavoidable traffic and road conditions. 
Roof Material
Staying in-tune with the box truck walls' solid build, the box truck's roof also exudes tremendous reliability in weatherproofing, in connection to its already-durable construction. Aluminum is a commonly-used material implemented in adding lightweight, corrosion-resistant protection to box trucks.
Manufacturers have also implemented semi-transparent fiberglass builds to their box truck roofs. These materials stand strong against inclement weather, boasting a tensile strength comparable to that of steel, with reduced impact to payload capacity. Additionally, the semi-transparent roof works to provide ample lighting during daytime loading. 
Click Here for More Information
Fuel
Continually stopping and starting at the local, or not-so-local, gas station can throw a wrench in your delivery route plans. To this end, box truck manufacturers have gone to great lengths to provide higher capacity fuel tanks to their vehicles, silencing any concerns of time wasted at the pump.
Engine improvements have been made in the box truck to support a variety of fuel types, further increasing fuel economy. Inexpensive gasoline, high-mileage diesel, and environmentally-friendly natural gas options are widely available across most applicable box truck chassis models.
Inside Sliding Door
Box truck manufacturers have come a long way since the early days of delivery management. No longer do you need to make a long-winded pit stop just to inspect the cargo bay. Now, an easy-access sliding door between the cab and cargo bay makes diagnosing the "bumps" and "bangs" resulting from traffic and shifting products en route an entirely quick and painless process.
Rear Door Styles
The spring-loaded, aluminum or FRP sliding doors and multiple panel configurations of the box truck cargo bay's swing-open doors also serve to save time and add a new level of safety during day-to-day operation. Forget the days of back pain - these sliding doors practically open themselves, once unlocked. Further security is added to the box truck with a multi-faceted locking mechanism. with a secure, easy to use locking mechanism, adding a padded layer of security to your valuable products and materials. 
Swing-style doors share similar to steel, aluminum, and FRP build options with sliding door model box trucks, with the added benefit of being able to fully customize a series of multiple swing-panel doors and organize your deliveries in any desired manner. Box trucks support a wide variety of configurations, ranging from two-to-four-panel setups, and can easily support a central-mounted door within a rigid rear panel.
Side-Access Cargo Doors
Set into either side of the box truck's cargo hold, these swing-open or roll-open side doors allow easy access to all corners of the box truck's cargo area. The side doors feature customization in single rolling doors, or single and multi-panel arrangements of steel, aluminum alloy, or FRP configurations. Both styles fully support a series of locking mechanisms, to ensure that easy access doesn't mean easy theft.
Liftgate
Simply put, a liftgate is instrumental in increasing the ease of operation in heavy material transport. In situations where products need to be loaded both on the ground and at the loading dock, being able to spec a tuck-away or fold-up liftgate is an invaluable addition for assuring the safe transport of your products.
When spec'ing a liftgate for your box truck, there are a few things you need to consider. First and foremost, identifying the size and weight of your materials is paramount. Accounting for product weight is a main point of focus, but allocating the weight of additional burdens, like pallets and operator weight, cannot be overlooked when spec'ing the type and size of your liftgate.
Steel and aluminum build is another point of contention when considering a liftgate. Aluminum construction has become quite popular across the commercial vehicle industry - and for good reason. The introduction of durable alloys has brought both aluminum and steel ever closer in the battle of strength and durability. The benefit of aluminum alloys has always been, and likely always will be, the reduced weight of the material. This weight reduction leaves more capacity for product weight, and is even easier to fold-in and out, compared against steel.
Published on: January 01, 2018
NEXT ARTICLE
Chipper Truck: Versatile Hauling for the Adaptive Crew