Built to Last: How To Prep Your Work Truck for Resale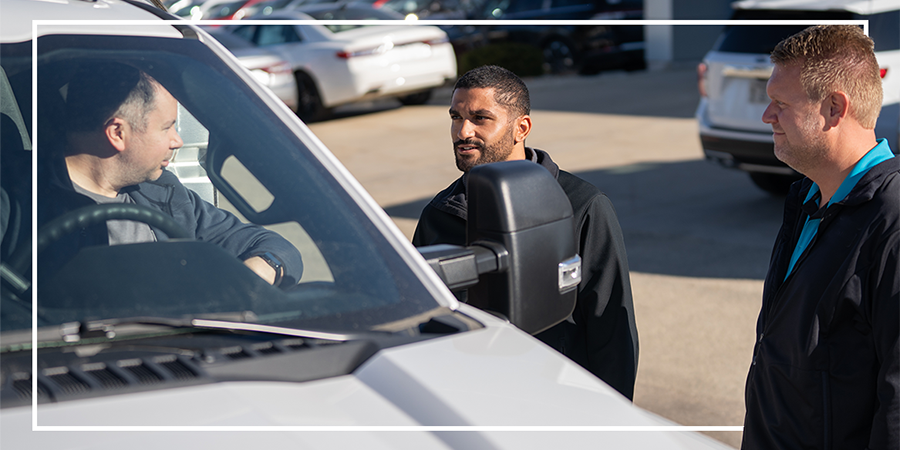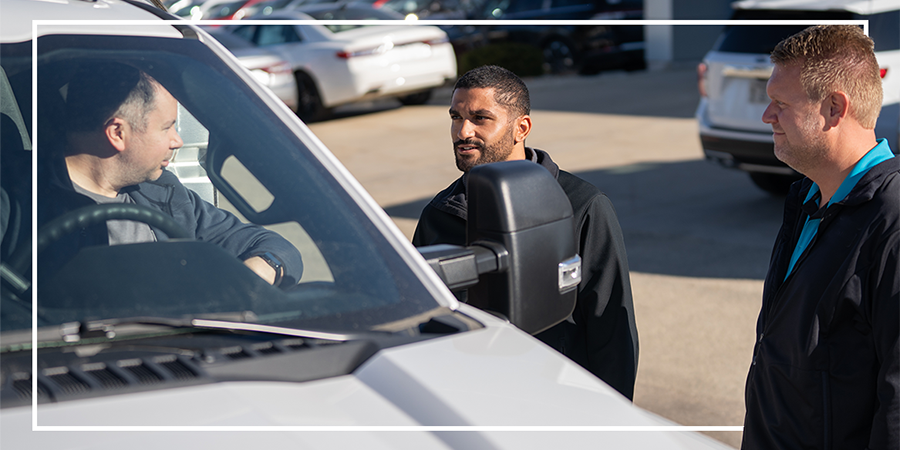 Built to Last: How To Prep Your Work Truck for Resale
Share
LinkedIn
Facebook
Email
Copy Link
When we build our work trucks, we build them to last for years, even decades of use. If you're ready to invest in a new work truck, or even retire, and sell your work truck, we're sharing our tips to get the best possible ROI upon sale.
Four Considerations
Look at your work truck under these four categories to best estimate its value.
Upfits & Unique Features
If you've invested in upfitting options for your work truck, think tool and equipment storage, additional lighting, partitions, added tech, etc., those same features will help you secure a higher price upon sale of the vehicle. By listing these options, your associated work truck ad will be attractive to potential buyers who are looking to invest in a truck that will help them work smarter and safer. Highlighting these features first and foremost will give you the best crop of prospects to sell to.
Mechanical Health
Taking a look at the mechanical health of your work truck will help you determine a reasonable price of sale. Take your truck to a mechanic for a full diagnostic. Once the work up is complete, you can make decisions on what repairs you're willing to take on. Your mechanic may help you weigh out the cost of repair/maintenance vs. the price increase that repair may provide. Some may not be worth the charge to fix, but that will be reflected in the price of sale. Regardless of what you choose, make sure to save the paperwork to prove how recently the repair was made.
Age & Use
Ultimately, after years of use and racked up mileage, your vehicle's worth greatly depreciates. If you're already thinking about investing in a new truck, consider doing it earlier rather than later, ideally under the 100,000 mile mark to get the best return on investment. However, if you took good care of your truck and can demonstrate it through repair and maintenance paperwork, you'll likely be able to get a nice check that can go toward your new truck (or whatever else you choose).
Cosmetic Appearance
Though cosmetic condition often has no bearing on the operation of a vehicle, it is a significant factor when selling your truck. Make sure upon selling, you've taken good care of your interior and exterior, including making minor repairs to fabric seats, paints or dents and stain removal. Presenting the cleanest and best looking version of your vehicle will greatly aid in securing the best possible price.
Steps To Prepare
Gather All Paperwork
There are two general categories of paperwork: essential paperwork such as a bill of sale, odometer disclosure, vehicle title and sometimes a vehicle collision or history report. The other paperwork that is good to have, but not as essential includes service records. Keeping track of each time your vehicle gets a tune up, even for things as small as an oil change, can prove you have been consistently caring for the truck—therefore you'll be able to negotiate a better price. If you haven't kept your paperwork through the years, you may be able to track it down through your regular mechanic or oil change business as they keep records of vehicles they have serviced.
Take Care Of Mechanical Problems
Once you've completed your diagnostic and chosen which repairs you're willing to make, resolve those issues before putting your vehicle up for sale. The value of your vehicle will increase with each repair. Again, make sure to weigh the price of the repair against the relative price increase it may provide—some repairs may be better left to the new owner. Before your vehicle is up for sale, make sure to check for any truck part recalls. If there has been a recall, that item will be replaced or repaired for free. Make sure to keep all paperwork for any repairs you choose to make.
Consider Detailing
Right before prospective buyers come to check out your truck (or before you send it to a dealership, if you decide to go that route), consider springing for a detailing. Stain removal, the cleansing of old dirt and debris, and a good shine will make the best impression on your buyers and add value to the sale. Of course, you can do a deep cleaning yourself if you choose. Either way, make sure to include the inside of the cab, the bed of the truck, and the entire exterior, including tires, lights, exhaust, and undercarriage if you are able to do so.
Determine Your Truck's Value
Now that you've completed any repairs and are armed with all the information you need, it's time to determine the value of your truck and put it up for sale. The National Automobile Dealers Association, Kelley Blue Book, JD Power and similar websites have databases full of information that can help you get a detailed idea of the value of your vehicle in its current condition. You'll need to keep in mind these sites do not provide the full price evaluation, as they typically only include information associated with the VIN, which excludes the body details that add significant value. Outside of maintenance documentation and repairs, if your vehicle is still under extended warranty, that will add value to your sale. Make sure to check ahead of time to confirm the warranty is transferable to another owner. You may also want to use Comvoy.com to filter and compare like chassis model and year as well as detailed upfits. Once you have a price, you can put it for sale online or you can turn it into a dealer with extra bargaining chips up your sleeve. 
The Best Long Term ROI
At Monroe Truck Equipment, we believe in developing true and trusted partnerships with our customers. We serve commercial dealerships and contractors in communities across the country and work to find solutions for their most pressing needs, that will ensure the best possible ROI. If you want to learn more about Monroe Truck Equipment work truck options, please reach out to our team today.
Disclaimer: This article is paid content written by Jim Smith for Monroe Truck Equipment and affiliates. The opinions may not be that of Comvoy.com.
Jim Smith
Jim Smith is Director of Sales of the Commercial Division at Monroe Truck Equipment. He has spent over 30 years developing Monroe Truck Equipment into one of the nation's leading truck equipment and trailer manufacturers and upfitters. Jim drives the development of true partnerships with Monroe customers, and provides clarity for the sales team and assists them in providing unrivaled expertise and best-in-class customer support.
Published on: April 04, 2023
NEXT ARTICLE
Staying Safe Before, During and After the Storm