Business Auto Insurance - What You Need to Know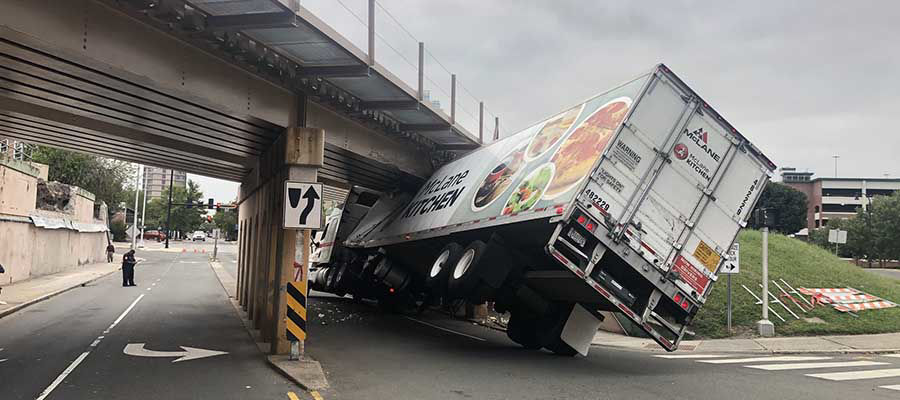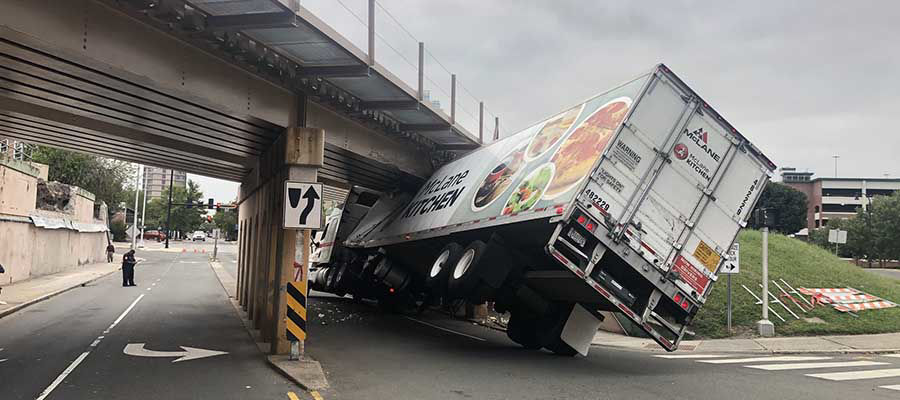 Business Auto Insurance - What You Need to Know
Share
LinkedIn
Facebook
Email
Copy Link
Your business relies on work trucks, so protect your most valuable assets with specific insurance. In this article, we go over Business Auto Insurance, and Inland Marine policy, which combined can protect your business when your valuable assets are out on the road working for you. We'll also cover specific coverage options for your work truck and work van reliant company.
Business Auto Insurance
Business Auto Insurance can provide valuable coverage for common situations your business may face. Here are some examples that are specifically relevant to work truck-based businesses that can be covered:
Your employee is in an accident, they are at fault, and there is an injury to the other driver and damage to both vehicles.
Your workhorse Ford F-650 work truck, the best one in the fleet, is in an accident and deemed a total loss, but you still owe payments on the truck.
There is an accident with an uninsured driver, and you or an employee sustains a severe injury.
You are contracted by another company and required to provide a "waiver of subrogation" in their name. This is often used in the construction industry.
Inland Marine Policy
You'll also want to protect what you are carrying in your work trucks and vans. Many commercial vehicles are stocked with costly tools, equipment, and transporting valuable goods or materials to the job site. An optional Inland Marine policy can cover what you are carrying inside your work trucks. Talk to your insurance agent to custom tailor this policy. Remember to update them if you purchase new equipment or have a job that requires more expensive equipment or materials than you typically carry!
Insurance Coverage Guide
Insurance has a lot of coverage options, and knowing what they are is half the battle. We list common ones below, so you know what to go over when you meet with your insurance agent.
---
Standard Coverages
Liability - Coverage if you or an employee injures a person or their property
Collision - Helps with repairs or replacement if you or your employee damages your work vehicle.
Comprehensive - Helps with damage or loss by theft, vandalism, windstorm, or flood.
Medical Payments - Coverage for medical costs for you, employees, or passengers.
Uninsured/Underinsured Motorist - Coverage if you're injured or have damages from a driver with no or not enough insurance.
---
Extra Protection
Lease and Loan Gap - Covers the difference in a total loss if you owe more than the book value.
Blanket Additional Insured - Liability insurance to other people or organizations you provide services for.
Glass Repair Deductible Waiver - Waived deductible for a glass repair in place of replacement.
Temporary Substitute and Leased Vehicles - Physical damage coverage for temporary or short term leased vehicles.
Personal Effects - Covers lost or stolen items during a vehicle theft.
Unintentional Error or Omission - Everyone makes mistakes, and this covers honest mistakes made when filing a claim.
---
Optional Coverages
Non-Owned Auto - Protects you if an employee uses their personal vehicle for your business and causes injury or damage.
Towing - Break down and need a tow? That is covered along with other roadside assistance.
Rental Reimbursement - This could be valuable coverage if you can't go without a work vehicle due to an accident. It will cover rental costs for up to 30 days.
Hired Auto - If you do need a rental vehicle, this will cover it for liability.
---
Business Coverage
Business Owner Property - Essential coverage for a business that covers your building, contents, and protects from liability, equipment breakdown, and lost income.
Worker' Compensation - Provides medical help, lost wages, and other needs if an employee has a work-related injury or illness.
---
Read our other insurance articles to ensure you are protected:
Business Interruption Insurance - Critical Coverage
Top 3 Insurance Considerations for Business Owners
---
For informational purposes only and not intended to constitute legal advice. Coverages are subject to state availability and qualifications and may vary by state. All claims for coverage are subject to applicable state and territory laws, policy terms, conditions, and exclusions.
Content developed in partnership with Allstate
Published on: October 26, 2020