Cargo Van Crew Cab Conversions - The Best Work Van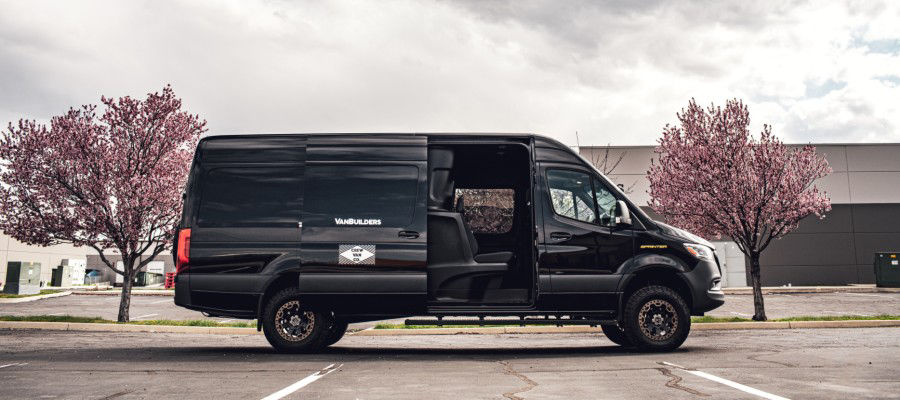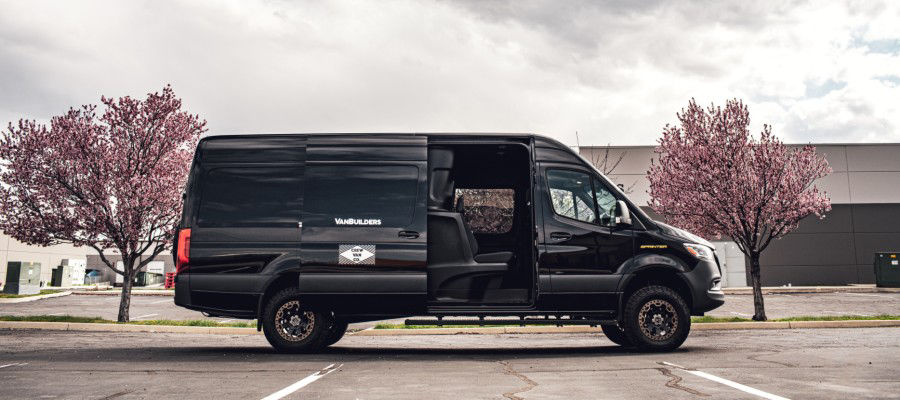 Cargo Van Crew Cab Conversions - The Best Work Van
Share
LinkedIn
Facebook
Email
Copy Link
In this article, we go over the benefits of a cargo van that has a crew cab conversion. We cover costs, versatility, comfort, and overall usefulness. We explore the different types of vans available, including cargo vans, crew vans, and passenger vans. A new work truck or van is a big decision and expense for essential businesses, so replacing a work truck or van with something more useful should be a top priority. Many small business owners also use their work vehicles for personal use, and we cover why these work vans can be the best option.
What are the basics of a Crew Cab Conversion?
Crew cab conversions add an extra row of seating to a standard cargo van with separation from the cargo area.

Adds a partition, raised flooring, side panels, windows, and headliner for more comfort and safety.

Seating made with OEM approved and matching materials.

Crash tested and approved.

Maintain dedicated and secured cargo space.

Save money for your business with a single vehicle over a work truck and work van.

Better suited for family and personal needs than a work truck
What is the basic difference between a cargo van, crew van and passenger van?
A cargo van is dedicated to transporting cargo with little other comforts. It has 2 front seats and a large cargo area that is not separated from the seating area by a partition, which a crew cab conversion would add. A standard crew van is very similar to a cargo van except it has a 2nd row of basic seating. A passenger van has multiple seating options and is dedicated mostly toward transporting passengers.
What is the cost difference between each type of van?
Cargo vans are the most basic and cheapest of the vans, followed by the crew van and the passenger van. A new Ford Transit cargo van starts around 6% cheaper than the crew van and 14% cheaper than the passenger van, or around $2k and $5,500 cheaper. A new Mercedes Sprinter cargo van is an even bigger difference in price at around 12% and 16.5% cheaper than the crew van and passenger van. There are a lot of options if you are looking at the Ram Promaster but there is no option for more than 2 seats, so there is no price comparison available. Ram does make the Promaster City, but that is a smaller van that does not have as many options available for engine size and power or overall van size.
Why choose a Crew Cab Conversion over a crew van, passenger van?
The lower starting cost of a cargo van may be enough to make the difference between buying a cargo van over either a crew van or a passenger van. The cost of the conversion needs to be accounted for, starting around $8K, but that comes with many more benefits than a crew or passenger van can offer. Choosing to do a crew cab conversion really comes down to better versatility, which leads to lower fleet costs, along with comfort and safety.
A crew cab conversion makes the cargo van interior better than a crew van or passenger as it adds more than just seats. It adds a cabin partition which creates a separation between the front cabin and the rear cargo area. The conversion also includes a raised floor, side panels, headliner and can include side windows. In total, the conversion creates an interior space much closer to an extended or quad cab truck with even more interior space than a truck could have.
Why choose a Crew Cab Conversion Cargo Van over a work truck?
A work truck is a go-to choice for most small businesses, but a cargo van with a crew cab conversion could save businesses money while offering many benefits.
Cost of crew cab conversion cargo van similar to a base quad cab pickup that has no upfitted body or equipment components.

Savings of $10k+ when comparing a converted van to a truck that has been upfitted with body equipment and accessories.

Converted vans have similar interior comfort of an extended crew or quad cab truck and even more room.

Cargo vans come in multiple lengths and roof heights which can be catered to specific business and personal needs easier.

More options for cargo area equipment upfits including shelving, bins, and the ability to keep cargo secured from outside elements and theft.

Easier access to cargo area with dual rear doors and lower deck than a truck. This increases safety and increases efficiency for a crew.

More prominent areas for advertising your business with a vinyl wrap.

Bigger roof for even more storage with the use of a roof rack.
Is a Crew Cab Conversion Cargo Van really better to use as a personal vehicle?
Overall a crew cab conversion cargo van is more suitable for dual-purpose work and personal use than any other vehicle. Along with all the benefits above, there are a lot of personal use benefits of a van that the family can enjoy.
It's comfortable - This is a must when it comes to road trips with the family. The raised floor, headliner, side panels and added windows go a long way for making the interior family-friendly

It's roomy - A converted van has the most interior space for the cabin and the cargo area. It also allows you to stack all the tents, coolers and everything else needed for a successful vacation without worrying about being exposed to the elements or theft.

You can sleep in it - Depending on the length of the cargo van you or your kids can easily sleep in the cargo area. Perfect for kids that aren't ready, or refuse, to sleep in a tent.

Family-friendly cargo access - It is way easier for everyone to access the rear cargo than a truck bed, making it safer and will save your back when unloading at your destination.
Published on: June 15, 2020
PREVIOUS ARTICLE
Best Tires for 20 Top Work Trucks & Vans (And When to Replace Them)