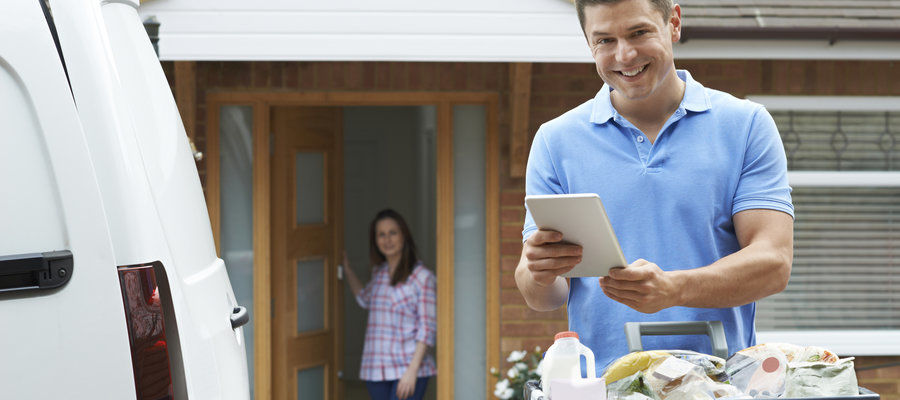 Delivery Companies Seeing Increase in Need During the Covid-19 Coronavirus Pandemic
Share
LinkedIn
Facebook
Email
Copy Link
The delivery industry has seen a huge increase in business from the rise of eCommerce shopping in the last 5 years with shopping online quickly becoming a standard for most Americans. Delivery trucks, vans and personal cars are becoming increasingly seen on public roadways for deliveries from online purchases with increasing demand for third party food delivery services. The rise of companies like Uber/UberEats, Lyft ($LYFT), Grubhub ($GRUB), and others have benefitted from this demand.
With the current uncertainty due to the Covid-19 Coronavirus pandemic many companies have seen their business slow dramatically. Delivery companies, like Uber, were initially negatively hit with dramatic decreases in stock price ($UBER). With social distancing and shelter in place becoming the new norm though, these companies have started to see dramatic increases in their stock price as food delivery is seeing large demands. Restaurants are seeking ways to mitigate losses and are turning to pickup and delivery options as their main means of income.
Home delivery of groceries and raw food ingredients are also seeing spiking demand, with companies like Blue Apron ($APRN), who provide ready to make meals, seeing a 600%+ increase in stock price this month. Other goods, like toilet paper which is in high demand, are seeing huge search increases online for delivery. Google Trends is showing the popularity of the search "toilet paper delivery" going from non-existent to hitting 100 on March 17, 2020. If you can find it, maybe starting a toilet paper delivery business is a good move in this economy!
The outlook of the pandemic is unknown, but one thing that is being brought to light is America's reliance on delivery companies, commercial trucks, vans and the people working in those industries. It can be tough to see the light at the end of the tunnel in trying times, but there are always opportunities. Investing in a current or a new delivery business makes a lot of sense right now.

Here is another article that can help with researching how a delivery business can increase profits by effectively picking out its delivery trucks and delivery vans: https://www.comvoy.com/article/5-things-didnt-know-delivery-business-missing
Published on: March 19, 2020
PREVIOUS ARTICLE
Work Truck Solutions + Comvoy.com - The Complete Commercial Truck & Van Dealership Online Sales Solution
NEXT ARTICLE
3 Things to Consider When Buying a Refrigerated Truck