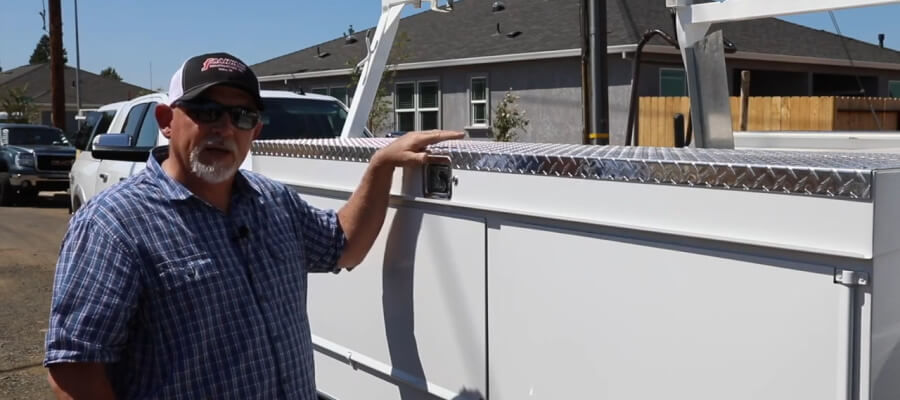 An Excavation Business VP Shares his Process for Purchasing Fleet Trucks
Share
LinkedIn
Facebook
Email
Copy Link
We interview Rod from Franklin Construction about his efforts in finding the right vehicles for his crew and by using local dealers.
Depending on immediate business needs, work trucks sometimes are better bought locally than through a fleet service.

The service Rod uses, Enterprise Fleet Service, may take 7-8 months to deliver a vehicle with body upfitting.

Ram pickup trucks have been cost-effective, but utility trucks may come from different OEMs.

The value of the vehicle is always kept in mind and are usually kept under 100,000 miles.
Q: What is your process for purchasing work trucks?
A: We have purchased vehicles, however, most of our vehicles are leased from Enterprise Fleet Services. With our equity lease, the vehicle gets priced, and after four years of making lease payments with a mileage limitation of 100,000 miles, we can either turn the truck in or we can buy it out. That's how we typically acquire our vehicles.
The downfall of the Enterprise lease is when you need a truck immediately, Enterprise goes straight to a dealer to find the truck, and I can do the same thing faster. We chose to buy a few of our trucks--rather than acquiring them through Enterprise--because a local dealer had comparable prices and was compatible with our needs.
Q: How long does the purchasing process take?
A: We order most of our vehicles from Enterprise which takes between four to five months to arrive as a cab chassis before the dealer sends it to an upfitter like Scelzi or Harbor. They would build the body, install it and then ship it back to the dealer. The dealer must wait to certify it, dealer prep it and then they'll call us for pick up. This process can take seven to eight months.
Q: Are you loyal to a brand of pickup?
A: We typically purchase Ram pickup trucks because they've been more cost-effective. Our project managers, superintendents, management and foremen all have a pickup truck. We have all three-quarter-ton pick-up trucks.
Q: Are your utility trucks also Ram?
A: I always price Ford, Chevy or GMC and then Ram when looking for utility body trucks. The pickup trucks are usually lower, but the Ford diesel utility trucks are more reasonably priced. We're sticking with keeping a vehicle at 100,000 miles or under. When these vehicles reach 100,000 miles, things start to fail and they are not covered by any kind of warranty anymore.
The more expensive trucks have diverter doors that open and close based on your thermostat; when one of those fails, the entire dashboard has to come out of the truck and although the parts are $50, the work is usually around $2,500. With higher technology vehicles now, unless they are privately owned, just aren't economically feasible for us to keep after 100,000 miles. This is why we roll them out while they have value, and order another truck to replace it.
Published on: September 23, 2019
NEXT ARTICLE
A Specific Truck Configuration is Important for this Site Preparation Company