Five Vehicle Choices For Plumbers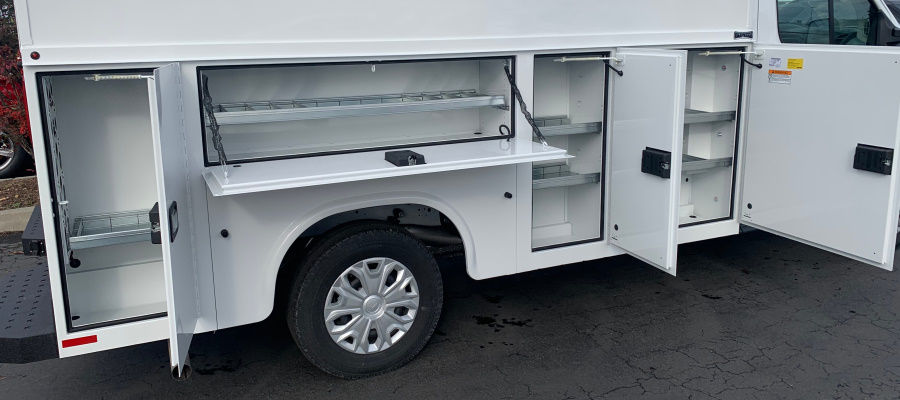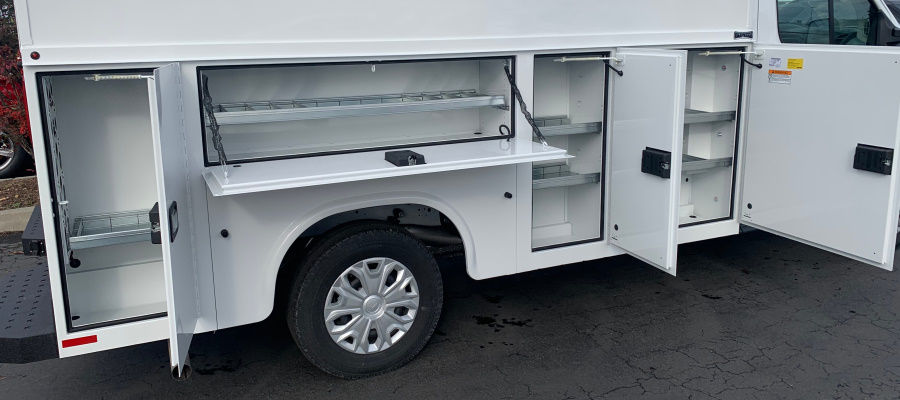 Five Vehicle Choices For Plumbers
Share
LinkedIn
Facebook
Email
Copy Link
Technically speaking, a plumber can use any car, truck, or van. But why settle for the bare minimum when there are vehicles designed specifically with plumbers in mind? Plumbers don't have one specific job site, and hauling supplies between several places every day requires a vehicle that does more than get from point A to point B. A good vehicle needs to be an office, an indoor workspace, and a storage facility. There are a range of options as to how a work vehicle can work for you.
Ford Transit offers fuel-efficiency, different roof heights, and good price, with newer models featuring an internet modem.

The Knapheide Utility Van provides security and a more customized storage space.

For straight walls, fit for an upfitting and shelving, the Ram ProMaster provides much of what you'd need.

On a budget, a box truck provides cost-savings and extremely customizable storage.

The Chevrolet Express van is ideal for focusing more on building your fleet.
Ford Transit: The Do-It-All Workhorse
The Ford Transit is an easily-customizable van that is also easy on the wallet. The Transit has a turbocharged, V6 EcoBoost engine, which means better gas mileage and fuel cost savings in the long run. The vehicle has both regular and long-wheelbase options, as well as different roof heights. If you frequently park in garages, clearance may be a priority. But if you or your employees are tall, you may opt for the 77" high roof option, so you won't be hunched over while grabbing tools from the back.
As an added bonus, the 2019 and newer models are equipped with a 4G modem so you can run your business from your van without going over data. The Ford Transit van is known for being extremely reliable with minimal maintenance costs, so it's especially great if you are just starting a fleet and want something simple yet capable.
Maximizing Storage with the Knapheide KUV
If you want more customized storage space, or if security is a major concern, look no further than  Knapheide KUVs. Knapheide manufactures utility bodies that are designed to carry and organize everything from P-traps and pumps to standard tools and ladders. Dedicated overhead conduit storage can be used to store different lengths of pipe.
Although it is not the most fuel-efficient option, these organization features will increase job efficiency. Plus, these utility bodies have secure storage compartments in a variety of sizes on the outside of the vehicle as well. It's convenient to access tools without having to step into the back of the vehicle, and, you can rest easy knowing that your equipment is locked securely behind sturdy steel doors.
Best of Both Worlds: Ram ProMaster
The Ram ProMaster is a great choice for a base cargo van. With 460 cubic feet of cargo storage, it offers plenty of storage space, and straight walls (instead of angled) make it easy to add customized shelving.
Although you could reach out to a specialized manufacturer like Kargo Master, the Promaster offers the option of a made-for-it upfit. The Adrian Steel general service package offers adjustable shelves, dividers, and built-in storage containers for small objects.
Since conduit storage is especially important for plumbers, you could pair a ladder rack with the  American Van Conduit Storage, and have space to secure pipes and ladders without crowding the cargo space. A little more budget-friendly than the KUV utility body and a little less fuel-efficient than the Ford Transit, the Ram Promaster setup is the perfect in-between choice.
Budget-Friendly Box Trucks
"....an excellent portable workspace."
If the price is your main concern, fear not. You do not have to sacrifice usability because of financial constraints. Box trucks are not the most popular option, but when they are properly outfitted they can be transformed into an excellent portable workspace. With your budget in mind, scour local listings for box trucks. You could also purchase a used commercial vehicle from a reputable rental company such as Penske. Chevrolet, Ford, or GMC models are often resold, and their parts are readily available and inexpensive. Just be sure to consider the tradeoffs between price and mileage, since a truck with high mileage may end up costing more in the long term as repairs come up.
Since a box truck is essentially just a big box on wheels, you will also need to create your own organization system which can be labor-intensive. You can build wooden shelves, but keep in mind that the added weight of the wood will decrease payload capacity and gas mileage. Box trucks are also quite secure since there is only one access point to your cargo. The roomy size can be a benefit, but there is a tradeoff when it comes to driving. If you work downtown in bustling cities where parking is premium and the streets are narrow, a box truck will be an unwieldy partner.
The Ready-To-Go Chevrolet Express
If the idea of building your work truck from scratch is intimidating, something like the  Chevrolet Express Cargo van may be a better fit. Though this is less fuel-efficient than the Ford Transit and has a smaller cargo area, this van offers a custom made-for-plumbers upfit option. It's ideal if you're just building your fleet and want to focus more on your business and less on customizing your vehicle.
If you find that that the storage is insufficient, a shelfsetup from Kargo Master will help keep you organized with shelves, secured drawers, and cabinet storage for all things large and small.
Choosing The Best Vehicle
So many choices can be overwhelming, especially if you are just starting out. Think about your needs and prioritize which ones are most important. What do you require on a daily basis? If you live in a rural area that requires lots of long drives to worksites, high mpg is important. If you want to be able to stand up inside of your workspace, consider getting a high top van, or even a box truck. If you need to haul extra-long pipes or ladders, carefully consider which storage systems can accommodate your needs. There's a reliable work truck for everyone — or at least for every plumber.
Published on: September 11, 2019
NEXT ARTICLE
5 Essentials for Safety and Comfort When Driving a Work Van