International Truck New HV & HX Series - Severe Duty Trucks for Heavy Construction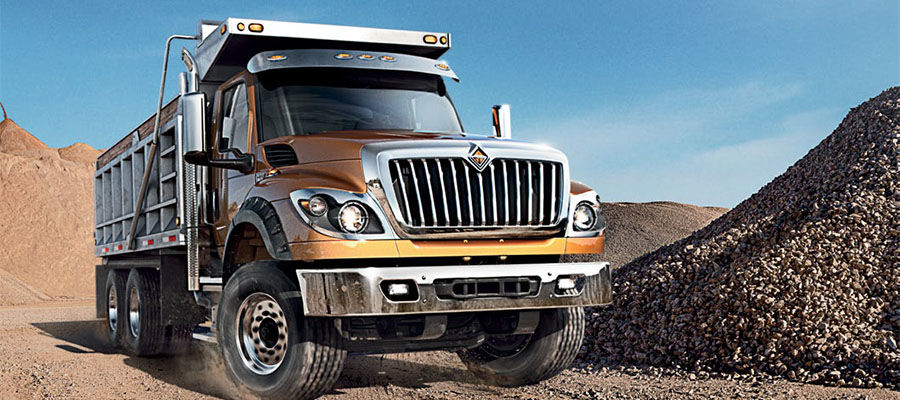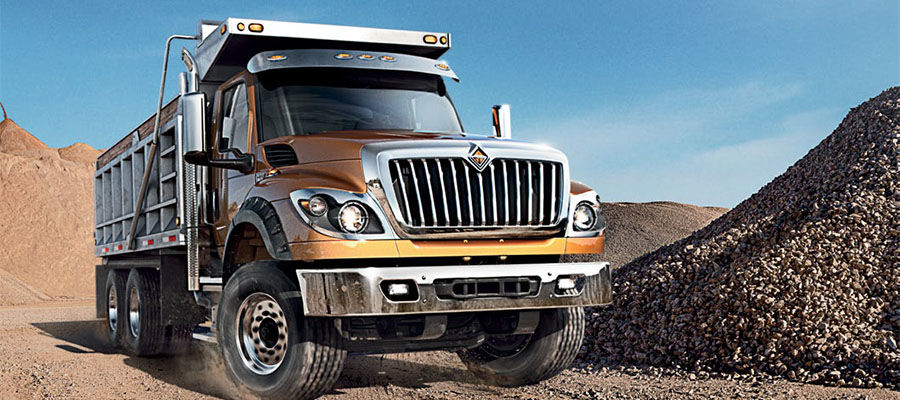 International Truck New HV & HX Series - Severe Duty Trucks for Heavy Construction
Share
LinkedIn
Facebook
Email
Copy Link
International Truck has launched all-new work trucks, including their Severe Duty trucks. This article will cover the new Severe Duty HV Series and HX series, including configuration and engine options, features, and the best vocations International suggests for use. We love the innovation and thoughtfulness International has put into designing these new Severe Duty and Medium Duty trucks. With many different upfits applicable, you only need to think about how much of a truck you need for your business. Read about the Medium Duty line here and compare to figure out what is right for your business.
International has the largest commercial dealer network in the US with 720 locations, making buying and servicing easy. They have a sales staff that knows commercial and can configure a truck for your needs. Their vocational engineering team can help design a custom configuration. Over 8,000 commercial diesel-trained technicians and over 7,600 service bays ready to keep you on the road.
Severe Duty Trucks
HV Series
The HV Series is all new inside and out. Built for big tough jobs, the HV Series is the work truck for utility, heavy construction dump, concrete mixer, and crane trucks. With many configurations, the HV is also perfect for tow trucks in roll-off, wrecker, and recovery upfits.
The HV Series's versatility is impressive with its many configuration options, giving you the exact truck you need. Available in 4x2 to 8x6, bumper to back of cab in 107" or 113", set-forward or set-back axles all for your specific needs. GVW ranges are based on configuration and go up to 73,000 lbs for the 8x6, available in the HV513 & HV613 model. Engines available include the Cummins B6.7, Cummins L9, and International A26.
The HV Series utilizes International's DriverFirst philosophy based around the "care, comfort, and safety of your drivers." All of the new trucks from International have taken this philosophy to heart in the cab design, interior, and exterior features. The HV has one of the largest cabs in its class. Easy to use switches are designed to be used with gloves. Side mirrors have been redesigned to give more visibility with less head movement.
Diamond Logic electrical system is included in the HV Series and is "the most advanced in the industry." Diamond Logic allows for programmable and automatic controls of various parts of the truck and equipment for safety and efficiency. Control lighting automatically or with the touch of a button. Prevent accidents when a boom is extended by not allowing the transmission to shift into drive. Get training directly from International on the Diamond Logic builder to meet your job site needs.
The HV Series is a significant step-up from the MV Series when you need a work truck that can handle severe-duty jobs. Download the full HV Series Brochure here.
HX Series
International calls the all-new HX Series the "latest, greatest, biggest, baddest, toughest, most premium, precision sledgehammer," and we couldn't have said it better. The HX is the work truck for the toughest of jobs with upgrades to the design, cab construction, comfort and safety, and axle options.The flagship HX Series has available design options to impress clients on the job site and competitors on the road. Integrated character line on the cab body makes customizing with pin striping or graphics easy. Functional chrome air cleaners, mirrors, grille surround, and bumper are all options that enhance the design. Other options include LED running lights and stainless-steel components.

The extreme duty steel cab from International features the same corrosion resistance as aluminum and increased strength, with similar weights. ChemGaurd coating adds a chrome-zinc phosphate coating, with a Line-X coating for even more protection from abrasion, corrosion, and impact. All HX cabs feature reinforced B-pillars for additional strength and to support the optional cab mounted exhaust. An E-Coat paint process is a multi-layer process featuring a tri-metal layer, followed by an epoxy-based primer that seals all exposed metal, with an acrylic basecoat and urethane clear coat applied on top.
The optional Diamond Elite interior ensures drivers have all the comfort, control, and information needed for high productivity. Isringhausen seats are best-in-class for comfort, with adjustments for the seat cushion, fore/aft isolator & shock absorbers, length and height, backrest and armrest, along with seat climate control. Digital, programmable gauge cluster keeps information front and center with real-time fuel economy, axle load, tire pressure, safety indicators, digital speedo, and customization.
International is now offering factory-installed lift axles that can be pre-certified for specific state or weight law requirements like the US Federal Bridge Formula and Canadian SPIF laws. Getting these pre-installed saves a lot of money, time, and headache, with International handling all the heavy lifting.
The HX Series is an impressive line-up of work trucks that we highly recommend. Top vocations for the HX include concrete, construction, heavy haul, heavy wrecker, and logging. Give the HX Series serious consideration if you are in these industries. Download the full HX Series Brochure here.
Published on: December 30, 2020
NEXT ARTICLE
International Truck New CV & MV Series - Setting a Standard for Service, Utility, Dump & Snow Plow Trucks