International Truck New LT & RH Series - Tractor Trucks Built for Drivers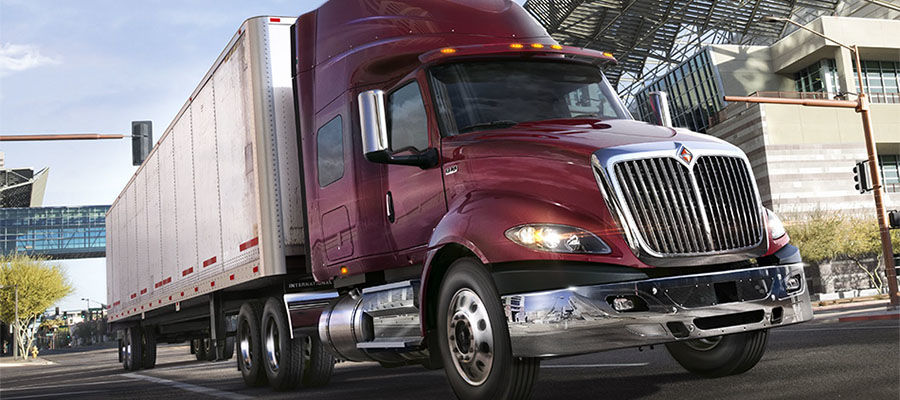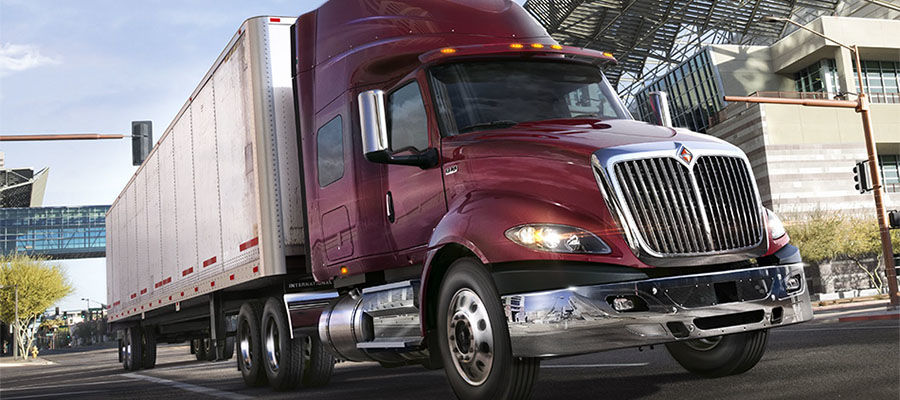 International Truck New LT & RH Series - Tractor Trucks Built for Drivers
Share
LinkedIn
Facebook
Email
Copy Link
International Truck has launched all-new designs for all its trucks, including the Heavy-Duty line with the LT Series and RH Series. International Truck focused on delivering trucks that are built for drivers with improvements in visibility, comfort, and fuel efficiency. Read our other articles covering the new trucks from International: Medium-Duty, Severe-Duty.
International has the largest commercial dealer network in the US with 720 locations, making buying and servicing easy. They have a sales staff that knows commercial and can configure a truck for your needs. Their vocational engineering team can help design a custom configuration. Over 8,000 commercial diesel-trained technicians and over 7,600 service bays ready to keep you on the road.
Heavy Duty Trucks
LT Series
International Truck wanted to build a truck that drivers wanted to drive, and we think they thought of everything with the LT Series. Whether long haul or for local deliveries, enhancements to comfort, visibility, and aerodynamics keep drivers productive and happy. If you are looking for a new tractor truck for your owner-operated business or your fleet, we highly recommend looking at the LT Series.
The cab design in the LT Series has been optimized for visibility with redesigned cab doors and repositioned cab mirrors, so drivers turn their head 15% less on the driver side and 5% less on the passenger. The redesigned cab doors are wider with redesigned cab steps and grab handles for easier ingress and egress. Easy access to the sleeper is thanks to an improved driver pivot.
All of International's new trucks feature their DriverFirst interior design. Built from real truck drivers' feedback, International improved comfort in the materials used, improved controls to be more intuitive, implemented technology to give the driver the information they need, a quieter cab, better visibility, and many other features.
International has gone to great lengths to make the LT Series aerodynamic and fuel-efficient, creating its most fuel-efficient on-highway truck ever. It has earned recognition from all that work and received the U.S. Environmental Protection Agency (EPA) SmartWay Designation. The new model features up to 8.2% greater fuel efficiency compared to the 2020 version. Onboard electronic control systems help with the efficiency with programmable parameters and predictive cruise control, making the driver's life easier.
The new LT Series is a significant upgrade from any tractor truck built before it. Ensure you take a look at it the next time you are looking to buy a new work truck. Download the full LT Series Brochure here.
RH Series
The International Truck RH Series takes many of the same outstanding features from the LT and puts them into a truck made for local and regional hauling. They also enhanced visibility with industry-leading forward visibility at 21 feet. International optimized maneuverability, which is critical for city streets and cramped loading docks. 50 degree inside wheel cut provides 27' 10" curb-to-curb turning radius. Check out the RH Series if you are in regional hauling, local delivery, and tanker use. Download the full RH Series Brochure here.
Published on: December 18, 2020
PREVIOUS ARTICLE
International Truck New CV & MV Series - Setting a Standard for Service, Utility, Dump & Snow Plow Trucks
NEXT ARTICLE
Top 3 Insurance Considerations for Business Owners