A Landscaper Relies on a Chevrolet 2500 Crew Cab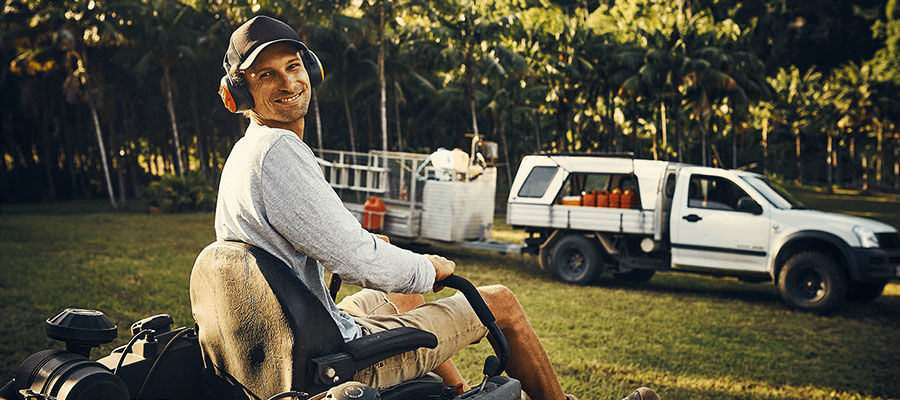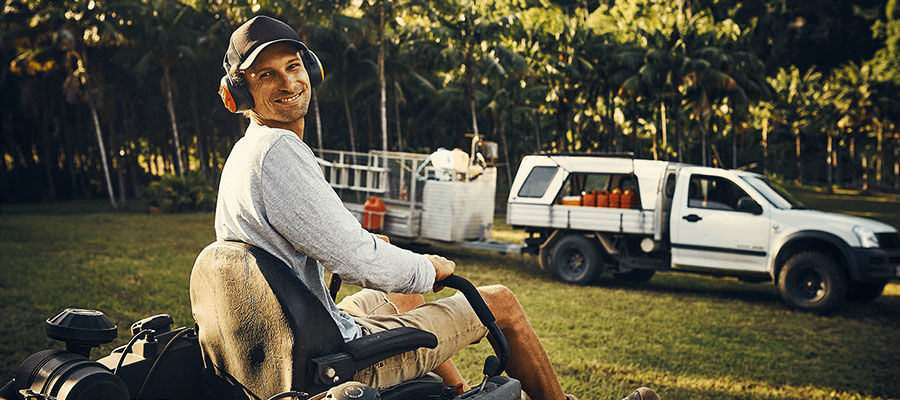 A Landscaper Relies on a Chevrolet 2500 Crew Cab
Share
LinkedIn
Facebook
Email
Copy Link
We interview Bernie from Bidwell Outdoor Living and Landscapes, LLC, about his crew cab pickup truck and how it provides the power, security, and high productivity needed for the finish the job effectively and efficiently.
The Chevy 2500 is fit with a versatile engine, providing power for pulling trailers and excavators.

Finding the right truck took him several months, considering the many factors his services require.

This truck carries a decent amount of material, such as gravel or equipment.
Q: Why did you choose a Chevy 2500 Crew Cab for your landscaping business?
A: My crew cab is ideal because with my business I have to pull lots of heavy equipment and move heavy materials. It's a three-quarter ton truck, and it has an Allison transmission, which allows me to hit a button in the cab which will change the gear ratio allowing me to haul very heavy things easily. I can even switch to manual from automatic.
Security is also a big factor for me. Sometimes I'm working in areas where there is some, let's just say, riffraff. That's why I went with the crew cab because then I can put all my expensive cordless drills and smaller power tools in the cab and lock them up and not have to worry about the riffraff.
Q: What equipment is on your truck to make your job easier?
A: I use the trailer hitch a lot. We hook up dump trailers and pull Bobcat stump grinders and excavators. One of the main reasons why I chose this truck was because it came with the tow package. In the future, I would love to add a nice toolbox that has compartments on it that goes against the back window. I would like to have a lumber rack.
"I was looking for something that wouldn't break the bank and would carry a good payload." - Bernie, Landscaper
Q: What things did you consider before purchasing your pickup truck?
A: I was looking for something that wouldn't break the bank and would carry a good payload. I wanted a truck that would also give me all the flexibility that I need to haul gravel, turf and landscaping equipment.
It took me probably six months to find a truck to purchase because I bought it used. It's a 2006. I did a lot of shopping online, and then I happened to see it one day sitting in the car lot. I went and checked it out. We haggled a little bit, and they ended up going with what I offered them.
Q: If you could change anything about your landscaping truck, what would it be?
A: Gas mileage is a big thing. I get about half as much with this truck as I did with my Tacoma. If Toyota made a full-size truck, a three-quarter ton truck, I would have gone with a Toyota. But they don't, so I went with Chevy. If money was no object, I would like to have a brand new 7x12 foot dump trailer and a brand new Bobcat 250 with pallet forks and trencher unit. I would also like to have a Chevy 3500 instead of a Chevy 2500.
Published on: August 16, 2019
NEXT ARTICLE
The Lift is a Key Feature on a Used Work Truck for a Telecom Contractor