Mobilizing Your Glass Repair Business for a Work Van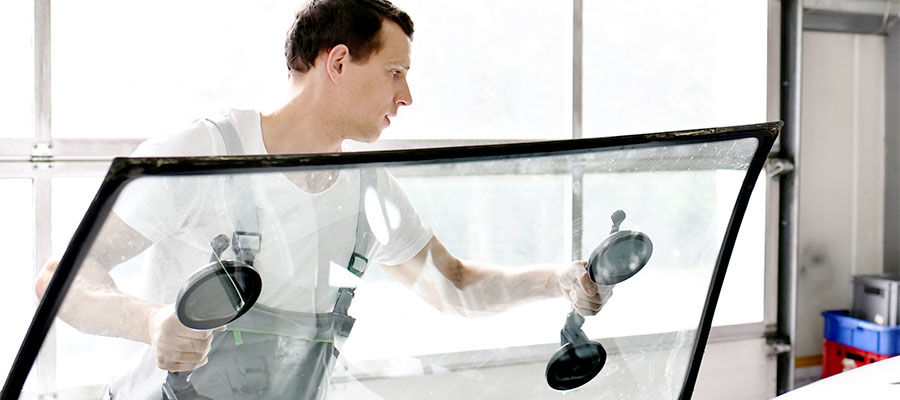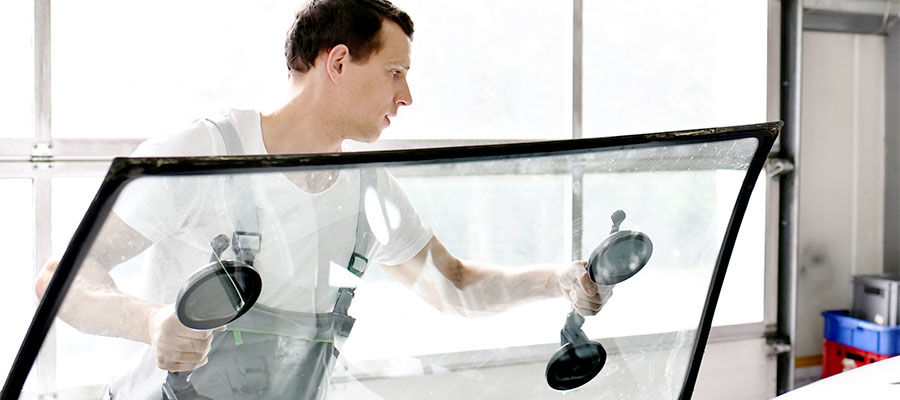 Mobilizing Your Glass Repair Business for a Work Van
Share
LinkedIn
Facebook
Email
Copy Link
When you run a mobile repair business, your vehicle is your most important piece of equipment. You have to be able to safely transport multiple pieces of big glass as well as keep all of your tools organized, and you can't do that with an ordinary vehicle.
When you're shopping for a new work vehicle, the first big question is whether you should get a truck or a van.
The glass rack will be your most important equipment.

Interior and exterior racks come with pros and cons.

Maintain air circulation, protecting your health, with valuable vent accessories.

Organize and access your equipment conveniently with drawers and shelving.
Besides the vehicle itself, a glass rack is the most important piece of equipment you will buy.
A truck is a good option for versatility because you get more crew space. But if it's just you and another technician, you don't need a bigger cab, and a van can store just as many pieces of glass as a truck.
You might decide that a van is better suited to your needs if you live in an area with bad weather where you'll need more protection from the elements than a truck can provide.
Just be sure to take the height clearance of a van into consideration. A high-roof van can keep you from accessing parking garages and other structures when you need to reach clients.
Installing a Glass Rack
Besides the vehicle itself, a glass rack is the most important piece of equipment you will buy.
Glass racks such as this one for the Ford Transit Connect offer great vertical and horizontal adjustability so you can transport windshields up to ten feet tall. Most models are externally mounted to the exterior of the van or truck, but they also have interior glass racks which offer the most protection from theft and bad weather. Storing glass inside the van is only suitable for standard windshields, however, and you have to dedicate at least half of the van to glass storage.
Another option for the Ford Transit is to use the roof for glass storage. Mounting a roof rack allows you to transport large pieces without taking up space inside the van. As this is the least accessible type of glass rack it works best as a backup option for the occasional larger projects. It could be a great installation in tandem with a smaller, internal rack for everyday use.
If you are just focusing on small windshields, you may only need a transportation rack like this, which is much easier to install and can allow you to haul glass without changing the profile of your van with a huge modification. Make sure you have some sense of the scope of your installation projects before you decide what size rack you need because bigger isn't always better.
Ventilating the Van
In an enclosed van, ventilation is an obvious concern. Windshields are repaired using urethane windshield adhesive, which is toxic to breathe all day. If you work out of a truck, you don't have to worry about the chemicals since you will be in the open air. But don't worry, there are ways to outfit a van to work for your needs as well.
A proper van vent is a key customization because leaving your doors open isn't always an option and it may not be safe. A roof vent like this one is simple to install. It doesn't require any power or wiring, and it circulates air whether the van is moving or parked. Mounted on the roof of the van, it pulls outside air inside the vehicle and helps extract chemical fumes, helping you breathe easier.
You can also install a floor vent such as this one manufactured by Sortimo, which also provides permanent air circulation. Although it is primarily designed for gas transport, it will certainly get the job done for your mobile glass business. A floor vent is meant to be used with a roof or side vent in order to ensure crossflow. An added benefit of air circulation, especially if you store glass inside the van, is that you will reduce any condensation build-up on your glass.
How to Organize Tools in Your Van
Once you can transport glass in your van without getting dizzy from the fumes, it's time to install some storage.
Many technicians make the mistake of investing in a high-quality glass rack while skimping on a decent organization mod. But having easy access to your supplies will make you more efficient with each client and give you confidence on the job.
The company DECKED offers a great combination of drawers and shelving, so that you can access tools and supplies at waist-height, even while standing outside of the van. If you really want to mount a glass rack inside of the van, you can even leave out the shelving, and just install drawers for extra storage.
Ultimately, whether you decide to outfit a truck or a van, the goals are the same. A mobile business means that you need a vehicle that can carry everything to your client: glass, tools, and installation expertise. Strategizing how to customize your work van will make every day at your job much easier.
Published on: August 16, 2019
NEXT ARTICLE
A Mobile Auto Glass Repair Business has a Fleet of Pickup Trucks