Need to Outfit your Flower Delivery Van?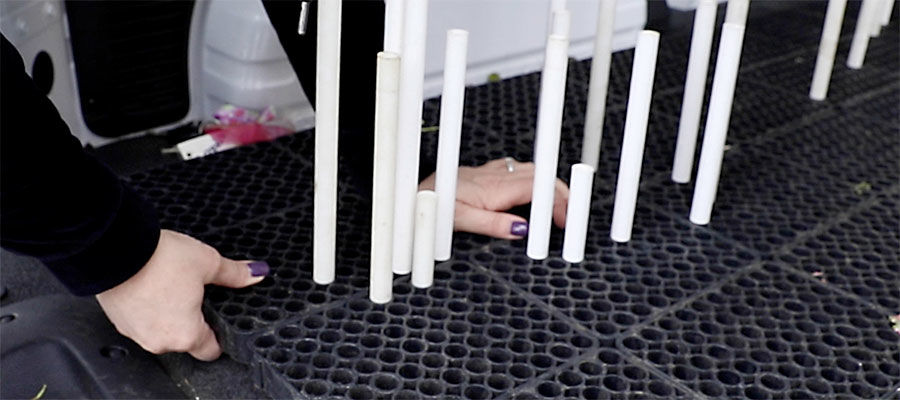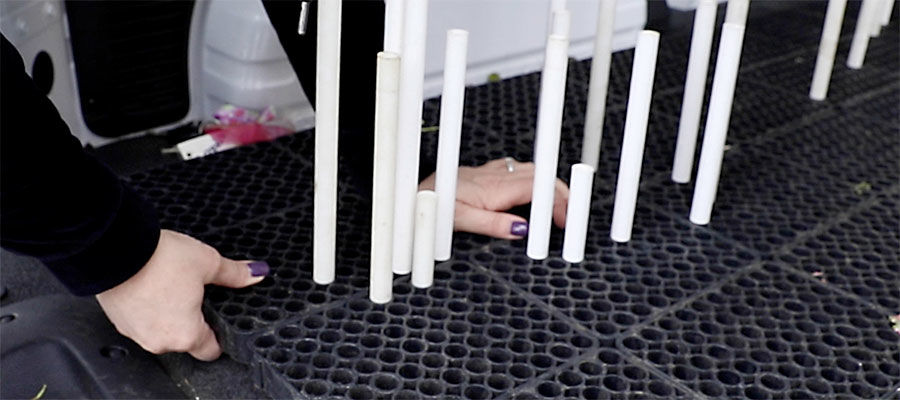 Need to Outfit your Flower Delivery Van?
Share
LinkedIn
Facebook
Email
Copy Link
Successfully running a florist shop takes more than just arranging beautiful bouquets. From the moment you decide that flowers are your passion to the moment you decide to purchase your florist work van, it's a challenging network of decisions. To start off, most of the florists' stunning arrangements require delivery, and in order to get them to your clients, you will need a reliable florist's van.
Great working vans: RAM ProMaster City and Chevrolet Express Cargo

Consider door type, ceiling height, windows, and the items you are transporting.

Accessories like stabilizers, rubber mats, and secure shelving will assure safe transport for your flowers.

A refrigeration unit for distant travels can assure the right temperature for your travelling  floral arrangements.
Suggestions for Floral Delivery Vans
The RAM ProMaster City is one of the most innovative work trucks available on the market today. Its low load floor height of 23.3 inches makes it easy to load precious cargo such as large flower arrangements. This truck's body can be configurated to feature side sliding doors for easy loading and unloading access.
The Chevrolet Express Cargo Vans are versatile and customizable vehicles that can be outfitted to meet the requirements of a florist. With a subdued noise technology, a lower vibration, and a variety of powertrain choices, it's a perfectly customizable work vehicle.
Investing in the appropriate work van and its fittings is an important part of your florist business. Delivering flower arrangements to your clients while the bouquets are at their best requires finding the right work van with appropriate fittings. In order to ensure the delivery of your flower arrangements intact, just like they were arranged at the shop, consider adjustable and removable shelving units installed on the sides of the florist truck.
Workability of the Florist Van
After selecting the most appropriate Florist Work Van for your business the next step is to consider the customization of your van. The type of doors, ceiling height, and windows are important choices that require the utmost attention to detail now to ensure you make the right choices for your business.
Careful consideration should be given to the items a florist work van must transport. Often it takes more than just flower arrangements to decorate the venue and storage space is needed to keep items like stands, pots or centerpiece displays in place.
Designing the florist work van to make it work for you is critical when selecting how you carry-out your business. It also depends on the type of clients and your niche. If arrangements with large cactus plants are your specialty you many need special anchors, rings, and straps to keep your plant arrangements intact.
Work Van Accessories
Interlocking rubber mats and stabilizer rods that will hold florists' vases in place are important accessories that can be added to the floor of the work van.
Diane, owner of Lush Flowers is proud of her flower business and rightly so--she not only creates stunning arrangements but also delivers them to her clients in pristine condition. Her truck, a RAM ProMaster 1500, is outfitted with side sliding doors, interlocking mat flooring, and removable rods ensuring the safe transport of her flower arrangements. Diane said, "I love the visibility that all the windows allow the driver." She also stated, "Adding adjustable shelving to my van would be very helpful, especially when transporting smaller arrangements. At the same time, removable shelving would give me the option of detaching the shelves to make room for larger arrangements."
Vans upfitted with mountaint rails and shelving units such as those offered by Adrian Steel, are a great option for florist work vans requiring a versatile space that depends on the season.
It goes without saying that as a florist, you need a reliable van to maintain the quality of your flowers. The van needs to keep flowers at the correct temperature, allowing you to deliver fresh blooms in beautiful condition. Investing in the right commercial van is vital for customer service to ensure that the flowers remain fresh and attractive as you deliver them door to door. No one wants a bouquet of limp roses.
Floral Delivery Van Temperature
Depending on the location you service with your florist van and the distance you need to travel to deliver your flower arrangements, you may need to outfit your van with special temperature controls. For instance, some plants and flowers need special refrigeration to keep their freshness and many refrigeration systems run off engine-driven compressors. Also consider stand-by power, which allows the refrigeration unit to be plugged into a power source while the florist van is parked, and you are delivering flower arrangements.
The Guchen TR-300T is a rooftop mounted refrigeration unit that be can installed on mid-sized Sprinter and Ford vans
TR-180T is a multifunctional cooling system with a microprocessor control application.
Thermobile refrigerator system is a great option for Chevy vans. The units are sized to meet the florist work van's requirements ranging from frozen foods to flowers.
Whether you are carrying your flower arrangements in specialized crates or made to order containers, the RAM ProMaster 1500, Chevy Express Cargo, and GMC Savana Cargo vans are excellent vehicles that are easily customized to a florist's work truck. All serve the purpose of safe transport and allow you the confidence to make fresh deliveries every time.
Published on: August 16, 2019
NEXT ARTICLE
Keep Your Florist Work Truck Cool and Your Flowers Stable