Secure Transport Vans - The Medical Transport Solution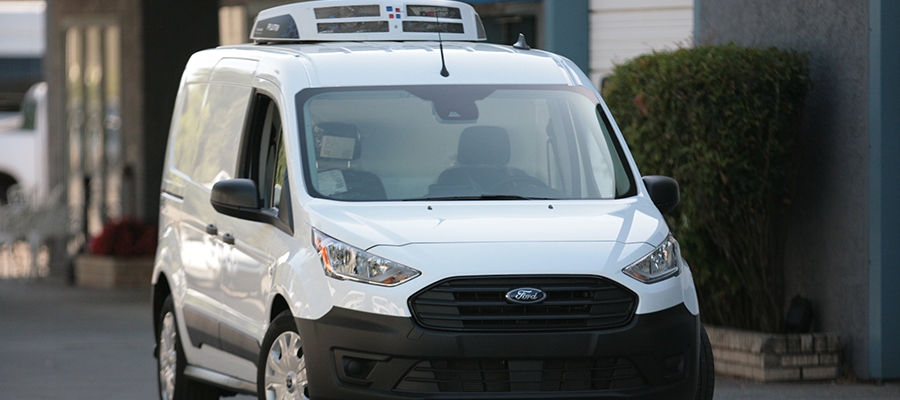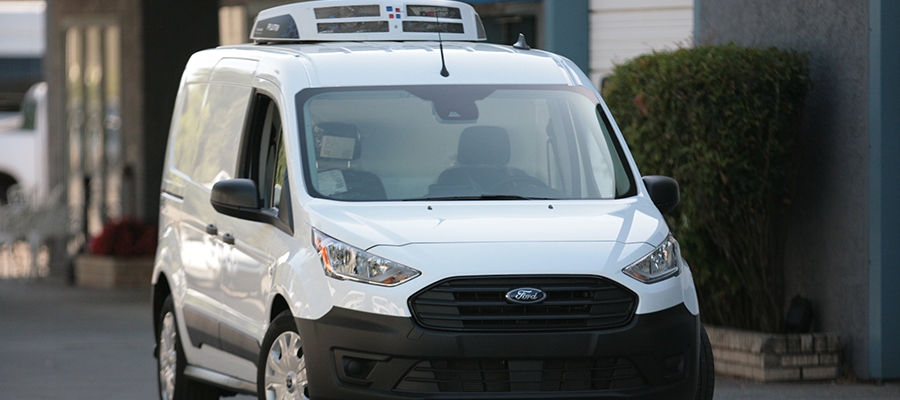 Secure Transport Vans - The Medical Transport Solution
Share
LinkedIn
Facebook
Email
Copy Link
Newly legal in both recreational and medicinal capacities throughout several states, cannabis has become an extremely profitable venture for many across the country. However, it's not without its challenges. Because the sale and possession of cannabis aren't federally legal, there are complications that could arise - one of which is secure transport. Secure transport vans are a natural choice for professionals in this industry because they provide protection not only for the product but also protect the large sums of cash that often accompany it. 
So, what van should you purchase for your cannabis business? We'll go over several different options and offer some key tips on how to make your work van work for you while adhering to state regulations.
The Logistics & Laws of Cannabis Transport
There are plenty of rules and regulations for cannabis transport, all of which are essential to keep in mind when purchasing a secure transport van. First and foremost, you cannot transport this product over state lines. Crossing state lines while in possession of cannabis will likely involve legal proceedings and may result in a felony and revocation of cannabis business licenses. Additionally, in the majority of states where it is legal, you will need to obtain a motor carrier permit from your local DMV. Because this is such a new industry, additional regulations are constantly being added, so be sure you stay up to date.

The Van
Under normal circumstances, the ideal vehicle for transporting such a sensitive product accompanied by large amounts of cash would be an armored car. However, armored cars typically weigh well over 10,000 lbs and require registration as a commercial vehicle with the DOT (Department of Transportation). As cannabis is not yet federally legal, it is impossible to obtain a commercial driver's license for the transport of cannabis. Choosing a vehicle that's secure enough to protect desirable products without infringing on these laws can be a little tricky.
To navigate involved regulations and procedures, the industry has turned to nondescript secure transport vans. These vans are smaller, provide comparable security benefits, offer better gas mileage, and have more customization options than armored cars. Secure transport vans also serve as a versatile answer to the need for temperature control, organizational features, bullet-proof glass, and digital monitoring, all of which can be added to your van to create a safe and efficient way to transport cannabis and cash.
What to Look For
The most important thing to keep in mind is the weight of the van. You need something large and sturdy enough to securely move the product, but it can't be so large that you need a special license to operate it. It's for this exact reason that the cannabis industry has fallen in love with vans like the Ford Transit.
Not only is this style of the van the perfect base for serious customization, but they're also well-known for their reliability, durability, low maintenance costs, and respectable gas mileage. Because they weigh under 5 tons, they fly under the federal radar. These vans are offered in several different wheelbase lengths, with the 130" regular wheelbase option reigning as the popular choice for industry professionals. The 130" wheelbase, while considered "petite" with respect to similar models, meets industry needs in both weight and organizational requirements. Perfect for traversing long stretches of country roads, yet compact enough to confidently maneuver through crowded city streets, the smaller wheelbase delivers a sense of security in any matter of transportation.
And, as a bonus, this style of van is a welcoming base for the aftermarket security and climate-control options you'll most certainly need. For these reasons, the Ford Transit, Mercedes-Benz Sprinter, and Ram Promaster are all ideal foundations for a secure cannabis transport van.
Aftermarket Upgrades 
When considering the vast and ever-changing market requirements barring simple operation in this industry, there is no reasonable way to avoid aftermarket upgrades. Because these vans weren't necessarily designed with secure transport in mind, you'll need to make some security upgrades in addition to organizational upfits. 
Security
Securing the cargo space should be your first and most important step in optimizing your secure transport van. You'll need a steel, aluminum, or thermoformed partition between the driver and the cargo area to prevent product access through the front doors of the van. Limiting the number of entry points in a secure transport vehicle decreases the opportunity for compromised products in both theft and environmental regards
. This option from  KargoMaster is an optimal choice because the perforations in the partition allow the driver to view the cargo area without granting access. You'll also need to up the security on your back doors. We recommend more secure, aftermarket locks like this one from  Cargo Van Locks. It's durable and tamper-proof, and the locking system can be synced to your car remote to lock from the exterior. 
Organization
Because the transport of cannabis is an intricate and fiercely regulated process, you'll want to maximize efficiency and get the most out of every delivery. A large part of this process involves keeping your stock organized and transporting as many products as possible. Van shelving is the ideal choice in utilizing all available cargo space while keeping your product organized. Shelves take advantage of vertical storage space and make the loading and unloading process quicker and easier. Consider one of these options from  Adrian Steel. Their upfits are extremely durable and feature adjustable shelves to customize your storage for different needs and volumes.
However, cannabis is not the only thing that these secure transport vans will be carrying. Cannabis companies deal exclusively in cash, which means they're also carrying a small fortune with them wherever they go. To further secure your van, and the precious cargo within, install a safe in your cargo space. You can always opt for something like a lockable box, but for the highest levels of security, we like this set from  Truck Vault. The safe installs directly onto the floor, allowing you to capitalize on the space above it. Coupled with the extra security locks and features, a safe will ensure only authorized users can access valuables inside.
Temperature Control & Tracking
One of the unique challenges that accompany cannabis transport is maintaining product integrity. Unlike most goods, which you simply need to protect from physical damage, cannabis quality suffers greatly when transported in unfavorable climate conditions. Installing a temperature control system for the typically neglected cargo space can help avoid a lapse in quality. And, although environmental modifications aren't necessary for secure transport, they are required by the majority of states where cannabis is legal. These options from  Delivery Concepts can be adapted to fit several different van models without requiring additional fuel sources. 
Like temperature control, most states require GPS tracking or digital monitoring for any vehicle transporting cannabis. Digital monitoring and GPS allow business owners to keep an eye on where their deliveries are at any given time. Linxup is one of many fleet tracking options available.
Consider a Conversion
Building a secure transport van from scratch isn't the only option for those in this lucrative industry. Companies like California-based NorCal Vans, remove all of the stress from the process and design vans specifically for secure cannabis transport. NorCal Vans leverage their thirty years of expertise in van conversions to provide a surprisingly affordable solution to the complicated problem of cannabis transport. NorCal can either start from scratch on a completely new vehicle or overhaul your existing vans. Standard features include a variety of essential upgrades like a cargo partition, steel cage, and LED interior lighting.
Additional options like a drop safe, a vehicle alarm system with GPS, and refrigeration are available. NorCal and other conversion businesses can transform any standard cargo van into a high-tech, secure transport vehicle.
The Perfect Cannabis Transport Van for You
Depending on your state's regulations, the frequency and volume of your deliveries, and the number of vehicles in your fleet, the perfect secure transport van will look different to everyone. For those just beginning, a compact Ford Transit Connect with the necessary security upgrades and GPS tracking is a good place to start. On the other hand, if you have the funds, a larger van, like the Mercedes-Benz Sprinter, with additional shelving, a safe, temperature control, and enhanced standard options can help maximize efficiency and appear more professional. You can go all out and create what is essentially a smaller armored car or just stick to the basics. Either way, taking steps to securely transport cannabis is an important process.
Published on: January 10, 2020
PREVIOUS ARTICLE
Challenges and Solutions for Managing a Fleet During COVID-19 | Linxup GPS
NEXT ARTICLE
Key Factors for Selecting a Cargo Van for your Business