Selecting the Best Truck for Furniture Delivery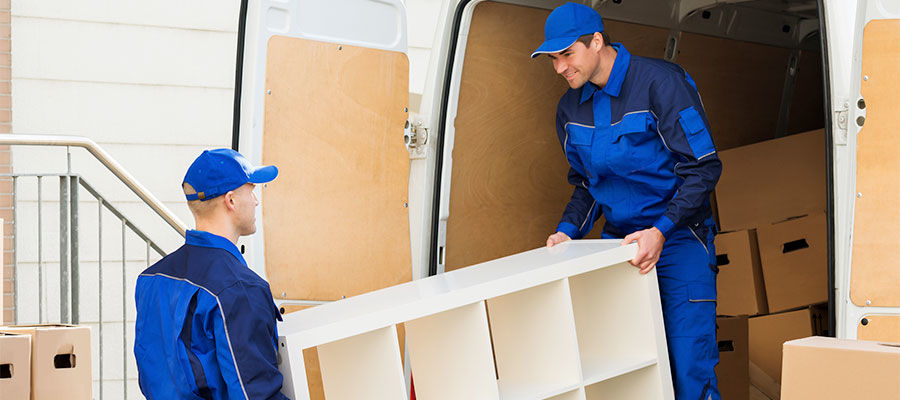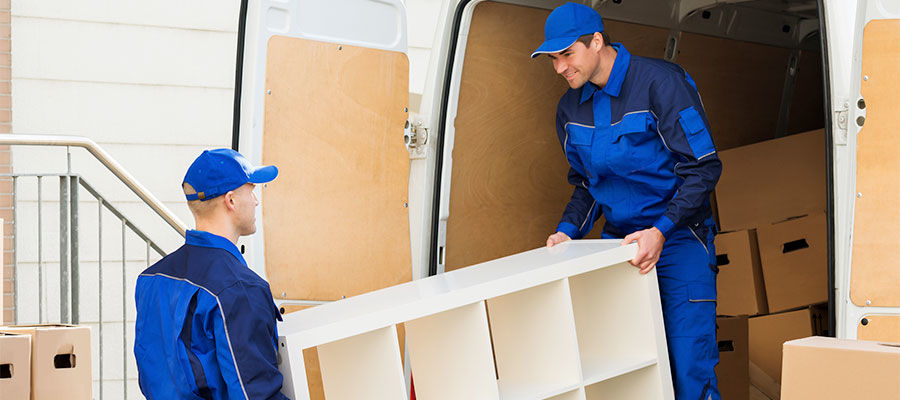 Selecting the Best Truck for Furniture Delivery
Share
LinkedIn
Facebook
Email
Copy Link
There's a lot more to a furniture delivery truck than just the load capacity. Based on the sizes of your loads, the size of the furniture your business carries, your environment, and job frequency, there are a lot of ways to tailor your vehicle to your needs. The right furniture delivery truck must also be safe for your cargo and workers. Damaged furniture or injured workers can gouge your bottom line, possibly even put you out of business. Take a close look at what delivery trucks work best for a furniture business like yours.
Consider the size of your business and how large your deliveries will be.

Box trucks are best for large deliveries, but a cargo van works best for multiple short deliveries.

Mind your budget, but weigh the pros and cons of buying used or new.

Low Cab Forward trucks can offer significant savings with better fuel economy.

Research additional equipment or modifications, such as weather-proofing.
The Right Delivery Vehicle for Moving Jobs
Box trucks and cargo vans affect your driving, parking, and delivery times differently. The size and type of furniture, volume per delivery, and number of stops per run should help select which to purchase. Depending on the size of your business, the best plan may include a mix of both box trucks and cargo vans.
Box trucks allow for high-volume delivery of all sizes to any territory type. With lengths up to 26' (longer still for Class A CDL) multiple sofas can be stacked in columns or loaded end-to-end. Overcab storage keeps any fragile items safely separated from heavier furniture. 20'-36' box trucks save the most money when used for large deliveries to the fewest customers per run. For multiple short runs, smaller 12'-20' box trucks can still hold large pieces while reducing drive and delivery time.
Cargo vans are perfect for rapid multi-stop deliveries of small to medium pieces in all areas. They're easier to find parking for, they save gas, and cost less. Cargo vans are perfect when most of your loads are boxed or disassembled furniture.
Budget: Used or New Truck?
As with all vehicles, used trucks are going to be cheaper but provide some risks. Within a year or two, repair costs and down-time may pile up. Use caution and prepare a cushion of money for repairs and service.
New trucks have a higher upfront cost but they're a better long-term investment. Regular preventative maintenance on a new truck generally leads to better reliability and longer life, and it can save you from more expensive service down the line. Additionally, the cab interiors of newer trucks can be much more comfortable and have a lot more drivability options.
Cutaway or Low Cab Forward?
There are a few key differences between cutaways and Low Cab Forwards (LCFs) that make a difference in how they drive and how useful they could be to your dealership.
Low cab forward manufacturers have developed eco-friendly diesel engines that deliver respectable horsepower and torque.
A cutaway places the engine up front under the hood, just like any other pickup or van. Gas, diesel, hybrid, and flex-fuel options are available - even CNG (Compressed Natural Gas) and LPG (Liquefied Petroleum Gas) in some cases. Medium-duty cutaways from vehicle classes 4, 5, and 6 (14,001-26,000 lbs) are available across most OEMs and are the best choice for versatility at a lower market cost. If you are planning to get a lift gate, be sure that the chassis can handle the additional load.
LCFs place the driver and passengers directly above the engine. This improves the turning radius, driver visibility, and ability to park in tighter spaces. Most LCF engines support a higher load capacity, allowing for larger boxes, heavier loads, and lift gates.
Brian Table, Director of Marketing for Isuzu, also points out that "low cab forward manufacturers have developed eco-friendly diesel engines that deliver respectable horsepower and torque while achieving up to 20-percent better fuel economy than a comparable diesel engine". A 20 percent more fuel-efficient vehicle can mean a lot of savings over the lifetime of a vehicle.
Options to Consider for Furniture Delivery
When purchasing your furniture delivery truck, the size and setup of the box needs special attention. Here are some key factors to consider when choosing the right box for you:
Box size (what volume of cargo is possible)
Load capacity (limited by the engine power and chassis)
Liftgate (limited by load capacity)
Retractable loading ramp
Cargo Control (pine slats, tie rings, shelving, ladder racks, etc.)
Flooring (pine, laminated hardwood, etc.)
Lighting (translucent roof, LED, exterior flood, etc.)
Hitch and trailer plug
Before you buy, consider your environment and the long-term effects they can have on your trucks. For example, laminated hardwood floors are better for rainy areas. Water-soaked pine boards can warp, leading to hazards while loading and unloading. Any oversight could lead to damaged cargo or injured workers.
Bay Bridge, Morgan, Supreme, and other body manufacturer sites are a good place to start researching a variety of internal components and options. You may discover features that can simplify some of your basic daily challenges.
Van and Truck Research for Companies Delivering Furniture
To hear how other furniture delivery companies bought their vehicles, we asked Forrest Nells of Esplanade Furniture if he could share some thoughts:
"What advice would I give somebody purchasing a vehicle like ours? Good luck. I don't know; it was tough… We were in a bind because we needed a truck… We compromised on some of the creature comforts because we needed a truck, and the process was taking too long so we just said 'It's gonna have to just work.' I guess maybe patience would be good insight for somebody."
Itemize your needs, review your budget, and research your options. Allow yourself the time to find your perfect furniture delivery truck. Certain features, like body-length pine slats, may be important but not immediately available through your local dealerships. Allow for enough time to make those "must-have" options available to you, and know what details you can compromise on. When you know what features you absolutely need, and which ones you can workaround, you'll be in a much better place to have a conversation with your local dealerships to get the right furniture delivery truck or van for your business.
Published on: August 16, 2019
NEXT ARTICLE
Discover Why 2 Box Trucks Work for this Office Furniture Store