Starting a Plumbing Business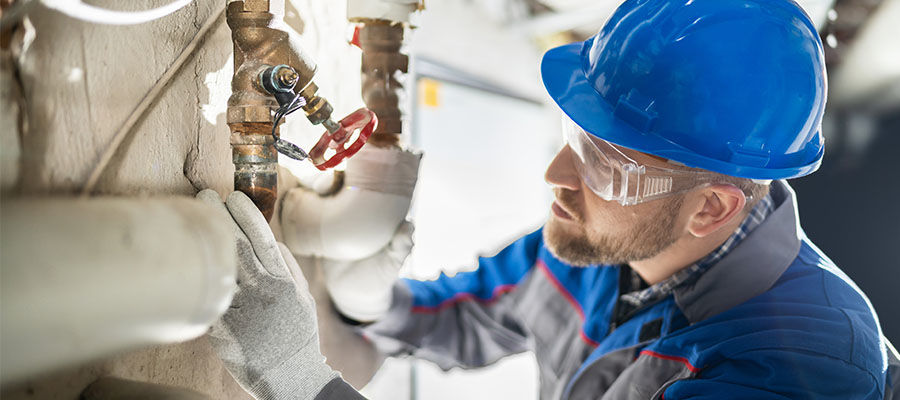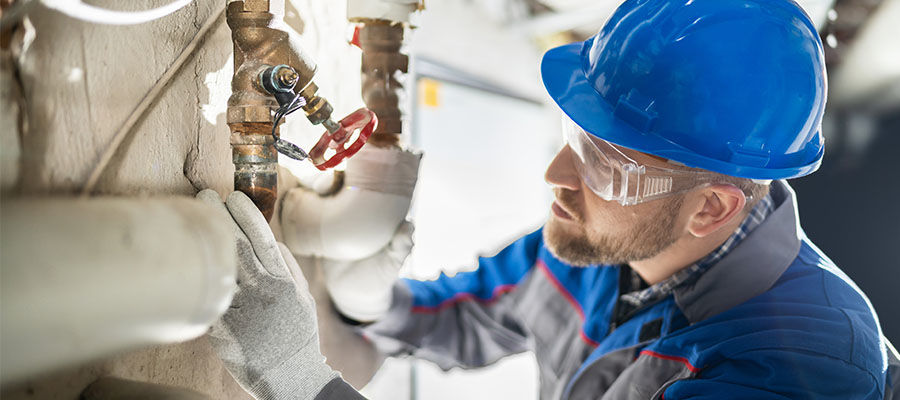 Starting a Plumbing Business
Share
LinkedIn
Facebook
Email
Copy Link
Starting a plumbing business can be very profitable with a small initial investment. However, when considering leaving a larger plumbing company or entering the plumbing profession as a career change, the most important thing is to have invested in the right tools and to have a commitment to get your name known quickly in your area. Plus, it's beneficial to have experienced and established backup help as well as the right vehicle and branding.
Once you've hired a couple of good plumbers, bought all the necessary equipment, and gotten some work done around town, people will begin calling on you when they need any plumbing job. Excellent, consistent work and reputation help make your new business make money.
However, all of that is for the future. So, let's get more in-depth with what you might need to start your own plumbing business.
What a Plumber Needs to Start a Business
There's a long list of items needed to start any business, from city and state licenses, testing, certificates, and tax documents. And all that information will vary depending on the state and location. However, a few areas are consistently needed for every plumber starting a business.
Tools

-Plumbing tools are expensive, but if you shop for used ones at garage sales or online auctions, you can probably purchase the essential tools needed to get started for under $1000.

Supplies-

You'll need to buy your supplies wholesale or in bulk, so be prepared to spend about $10,000 on supply inventory. Your costs may vary depending on where you are, but supply inventory is one of the highest startup costs for any new business owner. In the months and years ahead, maintaining your supplies will carry much less expense.

Vehicle

-Technically speaking, a plumber can use any vehicle. But why settle for the bare minimum when there are vehicles designed specifically with plumbers in mind? In addition, plumbers don't have one specific job site. Hauling supplies between several places every day requires more than getting from point A to B. If you choose to purchase a new vehicle, you'll need to visit an upfitter to finish out the inside. But even if you do find an excellent used upfitted model, budget for some extras to meet your specific needs. To learn more about plumbing vehicle options, check out this article about

five vehicles for plumbing.

There are even options for fully electric vehicles.

You can look at different options here

.

Office Updates

-The last couple thousand dollars will probably go towards making repairs around your business's office and adding equipment to your work area. You'll also need adequate storage for equipment and parts inventory. Although a separate and physical business storefront isn't necessary when working with homeowners, it will make a difference with home builders and contractors. In addition, it assures developers and builders that you run an organized and committed business. 
What is Your Earning Potential as a Plumber?
Plumbers' fees vary significantly in price depending on their territory, but some charge about $45 to $200 an hour. Depending on the job, some plumbers charge a flat rate or service fee of $300 on average. 
If you specialize in new construction or remodeling, then your costs will be much higher than the average cost of just repairing a pipe that has burst. You'll need to purchase more tools for this type of job. A new faucet may only cost $25 wholesale but installing it on a new sink during remodeling will probably run you over $100 in labor costs alone.
Overall, you should charge about 1/3 of what your total bill would come out to be for both materials and labor; this is the standard price across the plumbing industry for any home repairs.
How Do Plumbers Get Customers?
The best way to get new customers in your area is by word-of-mouth. Generating word-of-mouth recommendations is where being a good plumber with excellent customer service skills comes into play. Completing a job efficiently and with high quality will get you more work. Then, as you continue to take on more jobs, you create a steady stream of income.
Suppose a plumber advertises on radio, television, social media or has yard signs scattered around town. In that case, you may help bring in more requests for estimates, but they're not likely to produce high amounts of jobs since so many other plumbers are advertising in the same places. 
Help Customers Get What They Want
The best thing to do is take care of your customers and treat them right. Then, when they refer their friends and family members, you can quickly build up your company's total customer base. That way, you'll always have a job waiting for you if you want one.
Here's what consumers are checking on when searching for a plumber:
Licenses and Permits

- They'll only consider licensed plumbers. So, make sure you have that covered, especially if your state requires it. In most states, unless you're a journeyman, you must have a state contractor's license. For example, in California, the Plumbing Contractor license is a C-36 classification awarded by the Department of Consumer Affairs, Contractors State License Board. A license is required for any work worth $500 or more.

Experience

- Be prepared to talk about how long you've been in the plumbing industry and not necessarily how long you've had your business.

Insurance

- Have proof of insurance. Your customer wants to make sure you're bonded. Plumbing contractor insurance provider

Hiscox

recommends general liability insurance, called Commercial General Liability (CGL). CGL insurance can protect your business from another person or business's claims of bodily injury, associated medical costs, and property damage.

Estimates

- Always give an accurate estimate of what costs will be to remedy the problem. And stick with it. Software like

FieldEdge

can assist you in providing perfect estimates.

Guarantees

- Provide a written guarantee of your work and material.

References

- Give your customer some references for the work you've done. And count on the customer calling prior customers. References are where word-of-mouth advertising comes into play. You won't always be perfect, but your desire to make good on your work and provide a more than satisfactory experience will bring more work than you can handle.
There's a Clear Path for Plumbing
How much money you make from starting a plumbing business depends on many factors, such as where you live and the kinds of jobs you do. But with a good client base, tools, reliable transportation, and excellent word-of-mouth recommendations in your local area, it's possible to make $50,000 or more in your first year!
Disclaimer: The views expressed here are solely those of the author in his private capacity and do not in any way represent the views of the Comvoy.com, or any other entity of Work Truck Solutions.
Specially written for COMVOY.com by:
Steve Mitchell
Steve grew up on a farm in East Texas. And his first experience with driving trucks was using the creeper gear as the driver in his great uncle Homer's flat bed Chevy hay hauler. Even though he now lives in Southern California, he's still filled with passion for four wheels. On sunny days, you'll also find him playing as an endurance athlete on the bike in SoCal, but you'll know he's thinking about cars.
Published on: December 14, 2021