Mechanic Truck: A Simple Nature with Exceptional Value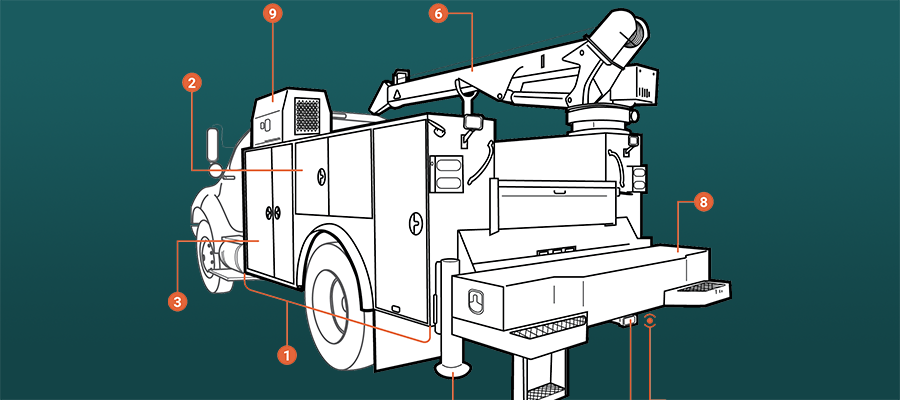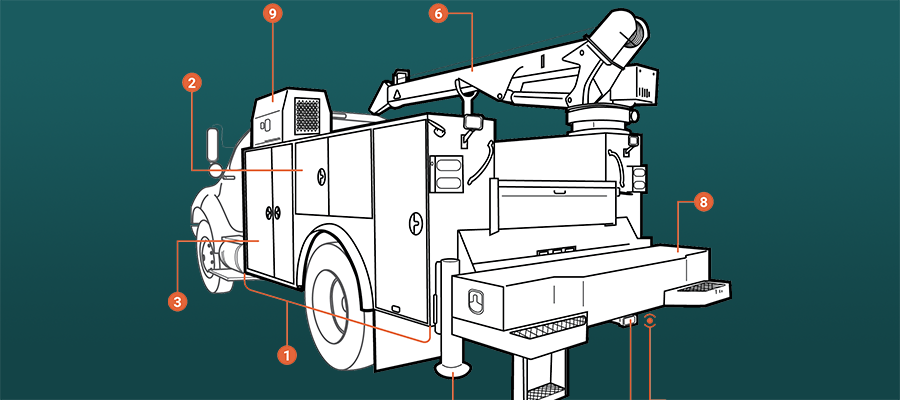 Mechanic Truck: A Simple Nature with Exceptional Value
Share
LinkedIn
Facebook
Email
Copy Link
The mechanic truck is a fairly general name for a commercial vehicle that exudes exceptional value beyond simple mechanical repairs. Featuring a lengthy cargo and working area, spacious storage compartments, an on-board crane, and even a welder in some models, this general title is very lackluster, when compared to the outstanding benefits the mechanic truck provides.
Body Length
The body length of a mechanic truck is both manufacturer and upfit model-specific, but the model offers a series of common lengths to support your operation's every need. The most common body lengths for the mechanic truck are 8 to 12 feet and will vary depending upon the end user's organizational and working requirements.
Compartments
Mechanics (or any tradesman, for that matter) rely on their tools, materials, and the overall organization of such. The mechanic truck fully supports this notion, with its many weather-sealed storage compartments located along the exterior sides of the body. These compartments offer not only the seamless organization of said equipment but also the ability to protect tools and materials with a series of individual locks on each compartment door.
While individually locking each compartment along a mechanic truck may seem tedious, upfitters display their market awareness with key-fobs which can instantly lock and unlock all of the mechanic truck's compartments at the push of a button.
Compartment Drawers
Further asserting the opportunity for organization in the model, the mechanic truck also offers a variety of easy-open drawers for tools - and even heavy equipment. The end-user will enjoy both the compact, in-line drawers for simple hand-tool storage, as well as the durable equipment drawers which can support up to 500 lbs. in some models. Mechanic truck compartment doors serve to contain and protect just about anything that you can place inside them.
Hitch Type
The mechanic truck accepts a variety of hitches to pull along any heavy equipment that doesn't fit within the truck's cargo bay. A receiver hitch is quite common in the mechanic truck market, as it supports an entire suite of ball-style receivers in a multitude of trailer models. The receiver hitch is installed beneath the working area on the mechanic truck bumper, allowing for the quick and easy hookup of common trailer models.
Click here for More Information
Trailer Plug
A common request of the mechanic truck (and commercial vehicles across the board) is the need for a quick connection between lights on a trailer and a vehicle's signaling and braking system. Installing a trailer plug on your mechanic truck will allow your team to seamlessly plug-in and drive away, while also ensuring that both the truck and trailer lights operate in tandem. This simple accessory makes it easy to adhere to both state laws and DOT standards, reducing liability while at the same time bolstering efficiency.
Crane
The distinguishing feature of the mechanic truck is its powerful onboard crane. The mechanic truck lends itself to a variety of applications, with support for electrical, hydraulic, and electrical-over-hydraulic-powered cranes. Lighter-duty operations will find active and efficient use in electrical crane models where extreme lifting and pulling aren't required. Alternatively, teams that require a crane to lift upwards of 6,000lbs. will find greater utility in a hydraulic crane with an auxiliary power supply. All mechanic truck body cranes are designed to rotate in a 360-degree fashion - allowing you to work with the truck, not against it.
Welder
The mechanic truck supports options for a variety of welding styles and equipment, including stick, TIG, MIG, and flux-core welders. And while welding equipment is often localized to the cab-side of the mechanic truck body, welders can be installed almost anywhere within the cargo area. Although welders aren't always included in the initial purchase of the mechanic truck, the upfit is made to support mobile welding operations of all kinds.
Outriggers
Adding a crane to a mechanic truck, and removing heavy vehicle components with it, requires added mechanical support that a tire/axle combo will not necessarily provide. The mechanic truck allays for any notion of improper weight distribution in the outriggers that support it. These outriggers are stowed on either side of the mechanic truck's bumper and feature a durable steel construction to ensure that your truck doesn't tip during operation.
The outriggers come in both manual and hydraulic-powered options, and telescope outward with manual or hydraulic engagement. Once placed, the outriggers plant firmly into the ground, allowing the end-user to hoist, lift, and pull without worrying about damage to the mechanic truck.
Bumper
In many cases, the bumper of the mechanic truck serves as a mobile workbench for operators. Available in a variety of lengths and widths, this open area in the rearmost section of the mechanic truck body grants the user a spacious working platform to prepare any work which can't be done on or inside the operation in question. Generally lined with a durable steel tread plate, the open bumper provides a sturdy staging area to finish detailed work with care and efficiency.
Published on: January 04, 2019