The Restoration Lineup - Best Vehicles for Restoration Companies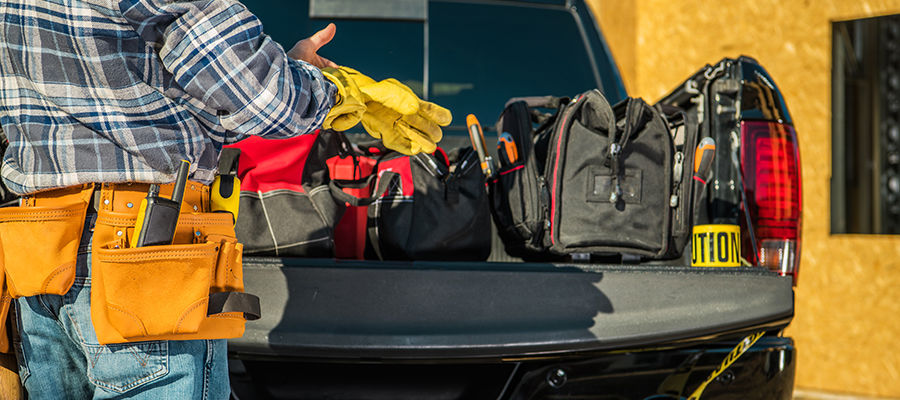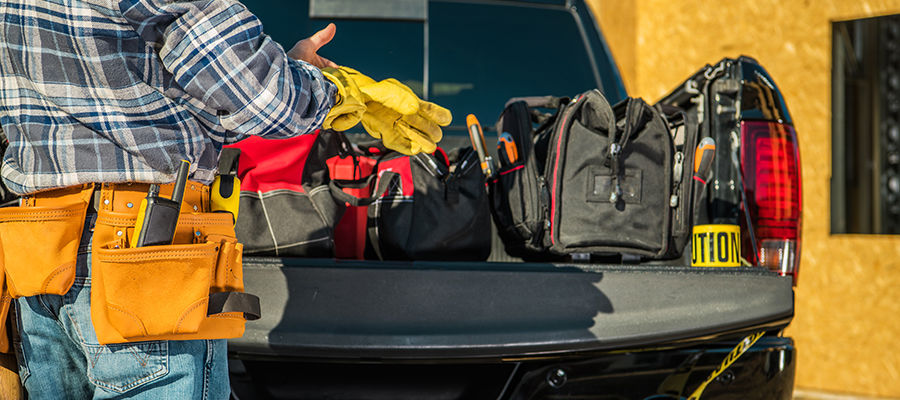 The Restoration Lineup - Best Vehicles for Restoration Companies
Share
LinkedIn
Facebook
Email
Copy Link
The Restoration industry combines a healthy mix of labor-laden fire and water restoration while also including careful foresight in mold remediation. Most importantly, it entails heroic efforts to keep both your customers and insurance companies happy. 
The following vehicles are top picks for the restoration industry; providing capability in cargo capacity. They enable your team to do their best work and best of all, they match and even exceed your operation's professional image with endless customization options.
Upfitters offer large, corrosion-resistant utility storage.for cut-away vans and chassis cab trucks, 

Cargo vans offer security and organizational options, such as shelving and drawers.

Keep in mind the amount of waste to manage when considering payload capacity of your vehicle.

For a larger space and work-ready loading, the box truck delivers unique accessibility.

Pickup trucks, with trailer-hauling and comfort, offer an ideal tool for each operation.
Must-Have Utility Vans and Trucks
When considering the vast array of dehumidifiers, air scrubbers, PPE, scrapers and HEPA vacs necessary for job success, the restoration industry needs a way to quickly organize its job-specific gear. The utility body delivers utility, security, and organization in its spacious and organized cargo area.
Each utility body features a similar form to that of a cargo van, but where the utility body differs is in its array of steel and aluminum interior shelving units as well as exterior curb and street-side compartments. All utility bodies offer different compartment sizes made from varying materials, but the desired utility is always met with these upfits. 
Consider Knapheide's corrosion-resistant KUV (Knapheide Utility Vehicle) and KUVcc as examples. This choice upfitter offers utility bodies on both cut-away vans and chassis cab trucks, reducing the need to pick and choose vehicles to suit your preferred restoration body type. Knapheide's bodies are also specifically designed to fit individual manufacturer models and provide spacious cargo capacity in every installation. In Knapheide's upfits for Ford's E-Series, total storage capacity ranges from 335 cubic feet to 585 cubic feet between interior and exterior storage shelves and compartments.
The best part? The utility body features such high demand that upfitter options are almost endless. Knapheide, Reading, Supreme, Rockport, Dejana, Harbor, Royal - they all produce top-quality utility vehicle bodies that are certain to keep your gear both organized and protected.
Cargo Vans – Everything in its Right Place
Cargo vans, at first glance, may not seem like the most glamorous vehicle to tote your restoration gear around in. You wouldn't necessarily pull up to a dinner party in a cargo van, but what they lack in panache, they make up for in restoration utility. 
Take RAM's ProMaster cargo vans for example. This cargo van features a variety of tie-downs and weight stabilization options combined with a hearty maximum of 460 cubic feet of cargo area. This cargo van is primed to support your air movers, chem sprayers and dehumidifiers easily within the roomy cargo hold. While vast, the ProMaster and all cargo vans are even more effective when paired with proactive storage options. These often include upfitted shelving units, organized drawer systems, and e-tracks - all available when spec'ing out your perfect cargo van.
Essential in all restoration cargo vans is hefty payload capacity. When you're loading your ideal cargo van with loads of equipment, it can be easy to forget the weight of waste materials. Fortunately, most full-size cargo vans operate with a payload capacity starting around 4,000lbs which increases or decreases based on your needs from the vehicle. 
Furthermore, your team will continually enjoy the standard and aftermarket security measures found within cargo vans. When you're hauling around specialized equipment that effectively equates to thousands of dollars in cash, security is an absolute must. Most cargo van manufacturers provide standard security features like remote locking systems but further security can be added with aftermarket accessories. These accessories include systems like Adrian Steel's fastened window screens and American Van's lockable cargo partitions behind the driver and passenger seats.
With the wide variety of manufacturers that produce them, upfitters that organize them and restoration pros that use them, cargo vans are a staple within the restoration industry. They're great for a business of any size as cargo van options are nearly limitless. They come in a wide variety of wheelbases, roof heights and widths to accurately pinpoint your cargo needs and achieve a "Goldilocks" level of function within a sound form. "Just right." 
Box Trucks – Optimum Storage, Maximized Utility
Box or dry freight trucks set a prime example when it comes to supporting your restoration work by combining aspects of flexible cargo utility, work-friendly accessibility, and equipment support. When it comes to covering all aspects of restoration work in one vehicle, the box truck's cargo area sets a clean standard. Both cutaway and chassis cabs support box truck bodies and come in lengths ranging from 10'-26', providing ample storage for operations of any size. 
Box trucks offer a sense of utility in a spacious cargo area. This body provides more than enough room to develop vertical storage configurations to maximize the usable space within your box truck. In addition, readily accessible barn-style side doors paired with an aluminum roll-off ramp deliver a work-ready loading, unloading, and operational system. On top of storage capacity, box trucks further assert notions of utility in proactive storage opportunities. These storage setups vary from business to business but commonly include floor-fastened or welded storage racks, metal shelving units, as well as hose reels and extractor mounts. Regardless of how you customize, the box truck is up for the challenge. 
Lastly, box trucks deliver a unique level of cargo capacity combined with accessibility unfound in other commercial vehicle models. Box trucks often feature multi-panel side doors, allowing effortless cargo access for various hoses paired with self-powered or engine-driven extractor models as well as proper ventilation. 
Pickup Trucks – Scaled Productivity
Pickups are streamlined, timeless and offer comfort and prestige in transport. In terms of operation, the pickup truck expresses utility and pro image in several ways. For one, the pickup can be used as a simple transport for restoration gear. 
Add a truck cap to the bed and your once unsecured equipment becomes locked down, preventing the opportunity for the motivated reseller. Second, the personally branded pickup truck serves as a vehicle you'd want people to see you in. It displays professionalism and expresses your work-ready values before you even step out of the truck. 
But, where the pickup's utility in this industry lies is in its trailering capacity. 
Restoration operations, both residential and commercial, often require the sourcing of many heavy dehumidifiers, fans, air scrubbers and more to different job sites. At times, larger jobs may require multiple vans worth of equipment, costing more in fuel, maintenance, and downtime. While other vehicles support restoration operations, a pickup and trailer combo provides an increased scale to your company.
Consider Chevrolet's 2020 Silverado 2500, this workhorse features a maximum conventional trailering capacity of 14,500lbs. Add a spacious restoration trailer to a more than capable trailering capacity and suddenly you've covered even the largest restoration jobs.

In restoration and vocations in general, the ideal work truck is going to look and perform differently to each operation. Some may require enhanced security in city-work. Some need a robust application that can handle thousands of square feet out of a single commercial vehicle. Regardless, these four body types are certain to establish your reputation as not only a restoration option but the restoration choice within your local market.
Published on: July 01, 2019
NEXT ARTICLE
Taking the Leap from Truck to Service Utility Van