Tips on Maintaining Your Commercial Fleet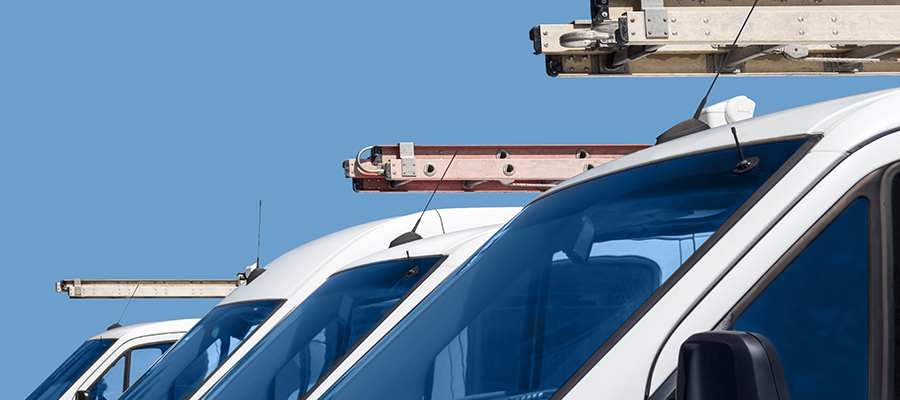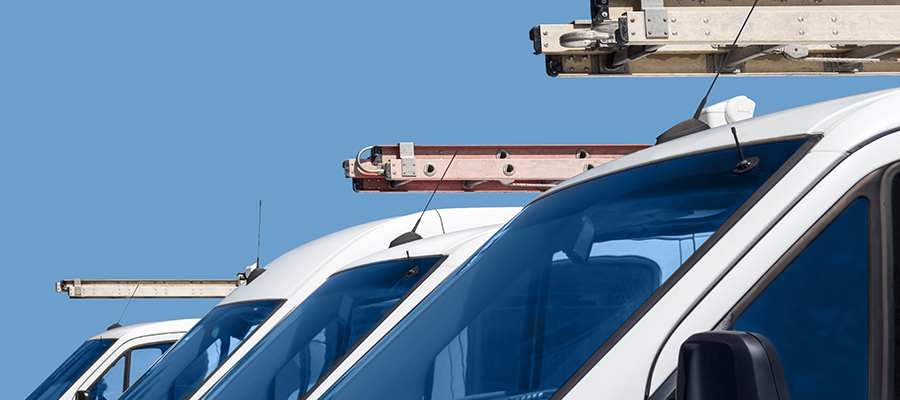 Tips on Maintaining Your Commercial Fleet
Share
LinkedIn
Facebook
Email
Copy Link
Your fleet vehicles have a limited lifespan. Learn how to protect them from an early grave with Tips on Maintaining Your Commercial Fleet.
Running a profitable and efficient business isn't just about acquiring clients, retaining clients, and making sure shipments and jobs get completed. Companies also have to take care of their drivers and fleets. If there is any downtime due to a driver safety issue or unforeseen mechanical problems with fleet vehicles, all clients and profit could be at risk.
The good news is that it's relatively easy to get the most out of a fleet in the same way you get the most from a client base - preparation, goal setting, communication, follow-up, and rewards. 
Keeping these tips in mind, you can make the rest of your business run smoothly and increase efficiency across the entire organization. Let's review some tips on maintaining your commercial vehicle fleet that will save you money in the short term, extend your vehicle's life and lower your replacement costs.
SET GOALS
Former NY Yankee manager Yogi Berra once said, "If you don't know where you're going, you'll end up someplace else." As much as we might laugh at that comment, the truth is that businesses regularly end up where they didn't plan on being because they didn't have a plan.
With your fleet, it's important to establish goals and policies for safekeeping of your vehicles and your drivers. Explaining or reading about the correct maintenance schedule isn't enough. You have to set a maintenance schedule for each vehicle. 
Letting your driver know about company policies regarding driving conduct, pre, and post-job vehicle inspection, or customer service isn't going to be enough. You'll need to put it in writing, adequately explain what is expected for each driver, get their buy-in, and then post it for easy reference. 
Each month, review the procedures, measure, and praise or celebrate the days between accidents and vehicle downtimes. Remember, a policy goal is Specific, Measurable, Achievable, Relevant, and Time-bound.
COMMUNICATE EXPECTATIONS
In a recent interview, Brian, Orange County, California-based fleet manager for CIK Electric, said, "our vehicles would last for well over 150,000 - 200,000 miles with recommended maintenance. The bigger problem we have is drivers who don't know anything about the vehicles. Recently, we were out thousands of dollars when one of our drivers filled up a diesel truck's tank with gasoline - and that's not the first time it's happened."
Companies hire drivers based on their safety records, but do they regularly train them on vehicle maintenance and operation? Recent studies have shown that, on average, 20% of your vehicles will be down because of neglected maintenance or accidents. Vehicle downtime events may be unavoidable, but you can minimize most of the downtime through a proactive education program that's driver-based instead of asset-based. 
Training employees to avoid dangerous driving habits and destructive mistakes with vehicle operation can save considerable money and frustration. And scheduling regular training and updates on any new vehicle will keep the methods and procedures fresh in everyone's minds.
TRUST BUT VERIFY
During the 1980's cold-war with Russia, then-President Ronald Reagan popularized a Russian proverb that said, "trust but verify." In Russian – "Doveryai, no proveryai" – literally means that a responsible person always verifies everything before committing himself to business with anyone, even if that individual is trustworthy. Today we could say it's called following up.
You may have taken all the steps on selecting proven drivers, education, maintenance, and verification of your fleet maintenance but still find yourself missing your goals.
Knowing that fleet maintenance and longevity isn't only mechanically based but also driver-based will help you see the importance of installing monitoring software on your fleet. Installing software, or purchasing vehicles with software already installed, will help you see how drivers perform and when vehicles need to be serviced. 
The NHTSA reports that over 94% of accidents are the result of poor driver choices. By verifying your driver's habits, you can be proactive at addressing unacceptable practices and offering guidance on safety.
More manufacturers, like Ford, are providing telematics software and apps with their vehicles that allow owners to monitor how drivers and the vehicles are performing. For example, Ford says, "with a Ford Telematics subscription, commercial customers will also have access to Ford Telematics Drive, a mobile app. It gives fleet managers the knowledge of which driver is operating a vehicle and also lets drivers use the app to complete daily vehicle checks and report issues."
As a fleet manager, you can also do a weekly visual review of the fleet vehicles. As the manager, you also have a responsibility to verify the truth of what you're told. Your experience could see things your employees will miss, and, ultimately, you're the one who'll be held accountable for what works and what could have been prevented. 
PERFORM PRE AND POST OP INSPECTIONS
In the Pixar movie "The Incredibles," hero costume designer "E" used a variation of a quote from Luis Pasteur when she said, "Luck favors the prepared."
That's particularly true when it comes to proactive maintenance of your fleet. You can have suppliers ready for parts, maintenance schedules for each vehicle, but preventing breakdowns will happen with a proper inspection before every use. But do your drivers know how to do this?
The ugly truth is that most companies don't have a system on how a driver should do the pre-job inspections. In some instances, drivers are required by law to perform a thorough pre-trip vehicle inspection. An inspection ensures the safety of the vehicle and protects the driver and everyone else on the road. By not having a pre-job checklist, you'll risk more than mechanical problems, and you may even endanger your company's welfare.
Thankfully, it's easy to start up a pre-job checklist. Of course, a list will differ on the particulars, but all will have to ask the driver to check tires, brakes, fluids, and other items that will affect the vehicle's safe operation. These items, if checked, can go a long way toward keeping the vehicle adequately maintained. 
Apps and mobile devices also provide an opportunity for you to use technology for inspections and reward drivers for completing their inspection tasks.
DO THE SMALL THINGS
All of the above begins with essential preventative maintenance. It's the foundation of a properly running fleet and something that you can control. By putting your vehicles on a maintenance schedule, you're on the road to guaranteeing a well-running vehicle. Quality checks, verification of service, and keeping proper paperwork are all keys to the success of this program, yet it's not foolproof. There will be times when a vehicle refuses to work regardless of how well it's been taken care of. But even in this case, you'll have a record of everything you've done when called to answer questions.
To be sure, there's no way to eliminate problems, and you can't be in every vehicle. However, by following these steps, you can have a plan to save frustration and money in the years ahead. Remember, luck favors the prepared.
Disclaimer: The views expressed here are solely those of the author in his private capacity and do not in any way represent the views of the Comvoy.com, or any other entity of Work Truck Solutions.
Specially written for COMVOY.com by:
Steve Mitchell
Steve grew up on a farm in East Texas. And his first experience with driving trucks was using the creeper gear as the driver in his great uncle Homer's flat bed Chevy hay hauler. Even though he now lives in Southern California, he's still filled with passion for four wheels. On sunny days, you'll also find him playing as an endurance athlete on the bike in SoCal, but you'll know he's thinking about cars.
Published on: July 19, 2021
NEXT ARTICLE
Right Sizing Your Work Truck Fleet Is a Smart Investment