Top Holiday Gifts for Truck Owners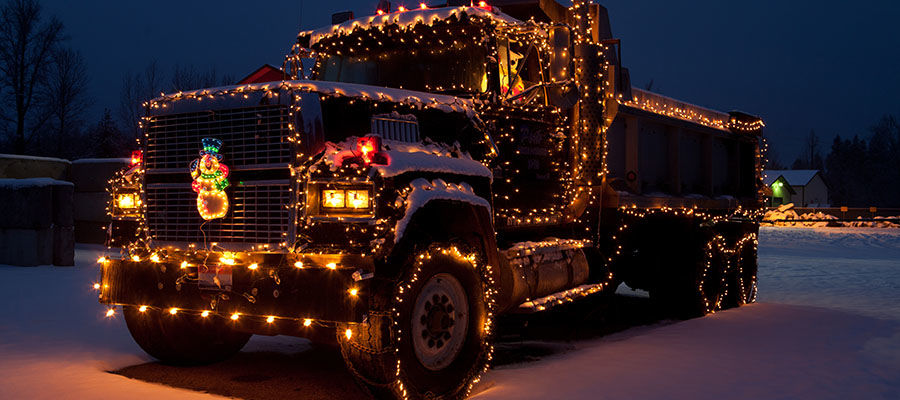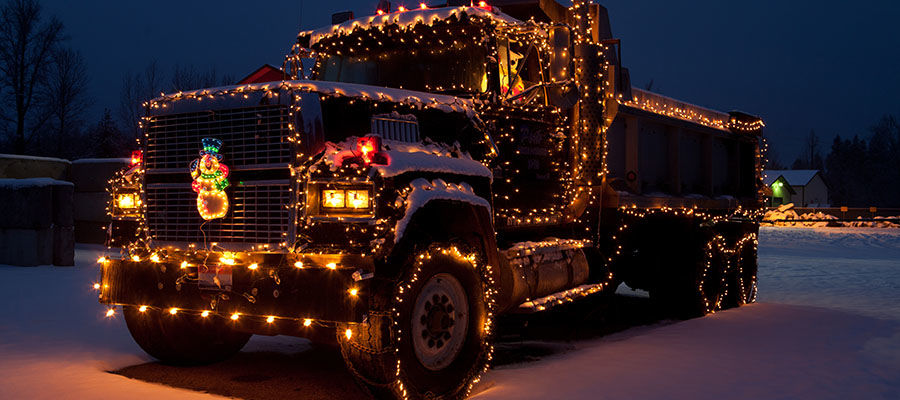 Top Holiday Gifts for Truck Owners
Share
LinkedIn
Facebook
Email
Copy Link
Want to find a perfect gift for the truck lover in your life? We've got you covered! It's not often easy finding something that fits their needs. But don't worry - we have compiled this list of top gifts which will surely make them happy during the winter season.
So, whether they want comfort for their seat or a mattress for their sleeper cab, these items should help them celebrate this holiday season with comfort and style! So, let's roll up our sleeves and look at some great gift offerings right here.
ELECTRONICS ACCESSORIES
While driving, it's easy to forget that accessories help make a truck driver's life easier. Solar chargers, GPS loggers, and cameras are just a few items that can help make the time on the road easier.
TRUCK DRIVER SEAT CUSHIONS
While working, the last thing you want to deal with is a pain in the behind from sitting too long. This is especially true if your desk is behind the wheel of a truck. The seat cushions on our list can take that pain away. And they won't become lumpy or flatten out like other seats. A good seat cushion will stay comfortable no matter how many miles they travel.
Xtreme Comforts Seat Cushion: $29.99

You can see more about this seat cushion on Amazon by

clicking here

. It's a comfortable memory foam cushion with a nylon mesh cover that can be removed, and machine washed, or hand washed. 

Airhawk Truck Seat Cushion: $129.95

One of the most popular truck seat cushions you have probably heard about is this

Airhawk seat cushion for truckers

on Amazon. It's a little wider than many other seat cushions. The dimensions are 20 inches by 20 inches. You get a small pump with a cushion to fill it up.
TRUCK DRIVER TUMBLERS
Whether they're going from business to business or across the state, schedules don't always allow your truck driving partner to pull over for drinks or nutrition. That's why a tumbler is always a welcome gift.
OtterBox 20oz Elevation Tumbler: $29.99

The OtterBox 20oz Elevation Tumbler keeps up with your driver from morning pick-me-up to daily hydration on those long-haul deliveries. Stainless steel Elevation works with a collection of lids that adapt to any adventure. Plus, you can choose a hue that suits your truck driver from colors that coordinate with their cab. 

Personalized Truck Driver Stainless Steel Tumbler: $24.99

Recognize your favorite truck driver with a customized truck driver tumbler by Lifetime Creations. The insulated travel mug is laser engraved with your driver's name and truck design. With a stainless-steel construction and laser engraving, he'll never have to worry about his drink getting warm or name rubbing off. 

Titan Cup 3-in-1 25oz Shaker with Double Compartment: $16.95

This dynamic shaker features a fantastic grip, solid snapping mouthpiece, convenient carry handle with rubberized grip for maximum comfort. It also has a pill AND a powder compartment built so that your truck driver can prepare their chosen powder or take their supplements on schedule.
TRUCK DRIVER SHOWER BAGS 
On long hauls, there's nothing better than a refreshing shower to make your truck driver feel refreshed. Instead of the plastic Wal-Mart bag shopping bag that they may be carrying to hold their soap, shampoo, and other toiletries, how about giving them something better?
Swiss Gear Toiletry Bag: $17.99
Compact, smartly designed Swissgear Vertical Hanging Toiletry Kit features two gusseted zippered pockets at each side, perfect for storing hair styling tools or products. Made of durable polyester, this case features a built-in hanger hook with two zippered mesh pockets, a wet/dry pocket, and an integrated elastic strap system to secure bottles and grooming tools in place. A convenient webbing carry handle allows for easy transport.
FLOOR MATS
Truck floor mats receive a lot of abuse. And they need to be hard wearing and capable of holding liquids and moisture. It's a good time to look at the mats in your truck drivers' cockpit. They'll appreciate some new ones under the tree.
Weathertech Extreme-Duty Digitalfit Floor Liners  Starting at $74.95 

Trucks are part time homes, in many cases. And floor mats from Weathertech fit perfectly so the carpet and interior stays beautiful.

3D Maxpider Kagu Floor Mats From $52.66

The Maxpider Kagu is a tough, three-layer mat that will fit your vehicle perfectly with its unique 3D scanning technology. The sound deadening XPE foam layer construction makes it the perfect choice for any driver looking to keep their ride in mint condition!
TOOLBOXES
When doing heavy-duty hauling with a 4500 Ram, long distances can go much quicker with an auxiliary fuel tank. Better yet, an all-in-one fuel tank and toolbox will ease any truck driver's peace of mind. So, check out the latest combos for your Ram, Ford, and Chevy.
40 Gallon Fuel Tank and Toolbox Combo -TRAX 4: $2,267.08

The all-in-one auxiliary fuel tank and toolbox combo is the best of both worlds, providing more fuel and secure storage for all your adventures. Our 40-gallon fuel tank and toolbox combo sit nearly flush with most pickup bed rails and won't interfere with most standard fifth wheel hitches. With six cubic feet of storage space and locking paddle handles, you can rest easy knowing your cargo and fuel are secure. 

100 Gallon L-Shaped Refueling Tank and Toolbox combo: $2,757.18

This 100-gallon refueling tank and toolbox combo is the largest combination tank available, with nine cubic feet of available space to store gear and equipment securely. The 100-gallon refueling tank is Department of Transportation (DOT) legal to carry and transfer gasoline, diesel, methanol/ethanol, and kerosene. It features an easy-to-use purge function that moves the remaining fuel back into the fuel tank from the hose. The toolbox is equipped with locking paddle handles and gas-filled shocks that make it easy to open and close the toolbox lid.
Anytime is Gift Time for Truck Lovers
So, if you're looking for the perfect gift to get your truck-loving friends and family members, we've given you a great place to start. Any of these gifts can make your truck driver comfortable and happy at any time during the year. But if you want them for the holidays, order these now before they sell out! 
Disclaimer: The views expressed here are solely those of the author in his private capacity and do not in any way represent the views of the Comvoy.com, or any other entity of Work Truck Solutions.
Specially written for COMVOY.com by:
Steve Mitchell
Steve grew up on a farm in East Texas. And his first experience with driving trucks was using the creeper gear as the driver in his great uncle Homer's flat bed Chevy hay hauler. Even though he now lives in Southern California, he's still filled with passion for four wheels. On sunny days, you'll also find him playing as an endurance athlete on the bike in SoCal, but you'll know he's thinking about cars.
Published on: November 17, 2021