Top Professional Cargo Vans for 2021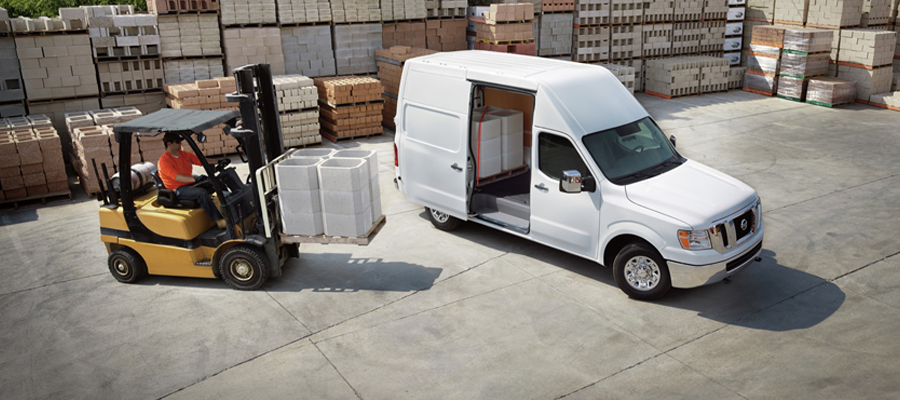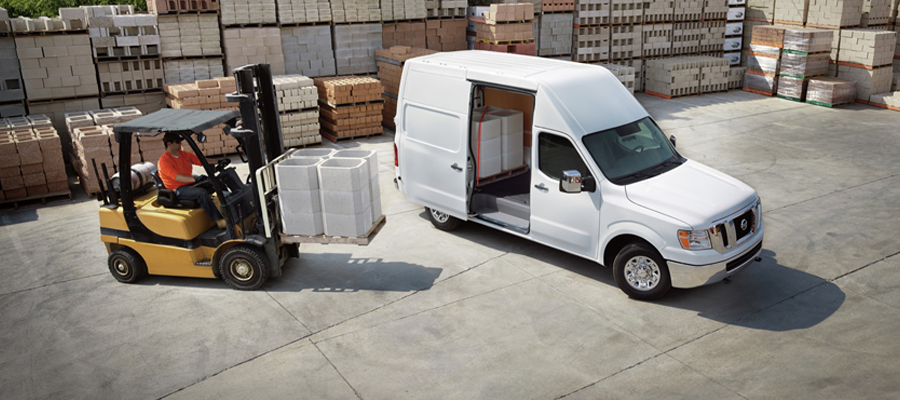 Top Professional Cargo Vans for 2021
Share
LinkedIn
Facebook
Email
Copy Link
What is the best cargo van? You may be surprised about #5. Everyone may have an opinion, but the fact is it's an essential tool for your business. Check them out.
While many families consider vans as comfortable vehicles for trips, errands, and carpools, it's a different story for the commercial professional. 
Instead of leisure, commercial vans are a tool. And like any professional work tool, it's essential to purchase cargo vans for quality and efficiency instead of economy. And outfitters can build these tools up for a specific purpose instead of something general.   
Cutting corners or making compromises may be less expensive for you on the front end but can affect your service, customer relationships, and ultimately your long-term profitability. 
Let's look at a few of the latest cargo van options for you and see how they could make your job easier and expand your services.
Ford Transit. The Goliath of the Work Vans.
Ford has built the best-selling consumer vehicles for years. So, it isn't hard to understand how the Transit is America's most popular full-size cargo van. You may even be running one of Ford's previous-generation E-series vans; they're that reliable. The Ford Transit has a lock on reliability and versatility of configurations with its three wheelbases, 130", 148" and 148" Extended, and three height options, low, medium, and high roof. 
Outside, you have 16-inch steel wheels, power-adjustable side view mirrors, and a split swing-out rear door for easy cargo access. Inside, you have a four-way adjustable driver's seat with a manually adjustable tilt-and-telescoping steering column that provides day in and out comfort. For connectivity on the job site, you get a 4.0-inch multi-function display with a WIFI hotspot. Other standard equipment includes Bluetooth, dual USB ports, and air conditioning, plus excellent standard driver-assist features that can lower your losses and insurance cost. 
For power, you get Ford's sturdy 3.5-liter twin-turbo V6, which offers impressive horsepower and torque figures and optional AWD. New this year is an upgraded GVWR that allows you to tow up to 7,500 pounds with a payload of up to 4,650 pounds. 
And don't forget Ford's Telematics services that can save you even more in loss prevention with its ability to monitor every vehicle in your fleet.
Ford Transit Specs Highlights
Starting at $35,270 MSRP

17 mpg average 

Up to 7500-pound towing capacity 

Up to 4600-pound payload capacity 

275 horsepower

262 lb-ft of torque

3.5-Liter V-6 engine
Mercedes-Benz Sprinter. Not Your Friend's SUV.
While you may think of the Sprinter van as a product from Dodge, it was just a rebadged Mercedes. And even though it's not a luxury Mercedes, the Sprinter does have a Mercedes sedan expectation of longevity, with 150,000 to 300,000 miles of use being expected with the diesel engine. 
With a price starting at $36,355, it's a tool that could give you a long service life while being competitive in price. Like some other cargo vans, you can choose from three wheel bases and heights. However, unlike some of your work van choices, you get the choice of a 4-cylinder gas or 6-cylinder diesel. Also, unlike the Ford Transit, AWD is only offered on the diesel engine option. 
As we've mentioned, it's not a Mercedes sedan, but that doesn't mean it doesn't have the direct steering that is a hallmark of the brand. This makes the long days behind the wheel a lot easier. And the seats are very supportive and comfortable.
The Mercedes-Benz Sprinter has Mercedes' innovative 10.25-inch touchscreen and a 360-degree camera that helps you maneuver and park in confidence. In addition, every Sprinter has active brake assist, blind-spot assist, and attention assists. When optioned, you also have distance assist, which prevents tailgating and the associated losses. 
Mercedes-Benz Sprinter Specs Highlights
Starting at $36,355 MSRP

17 mpg average 

Up to 7500-pound towing capacity 

Up to 4432-pound payload capacity 

188 horsepower

325 lb-ft of torque

3.0-Liter 6-cylinder diesel
RAM ProMaster. The Pro's Less Expensive Alternative.
The RAM ProMaster has the required wheelbase, and height options, but it struggles to match the others in towing capacity. This isn't, however, because of the engine. With a similar horsepower and torque output as the number one selling Ford Transit, RAM has given its first cargo van a big V6. 
The culprit may be the ProMaster's front-wheel-drive, which is your only option, but RAM points out that the FWD layout total cost of ownership is less because of the ProMaster's fewer moving parts. 
But that doesn't mean it can't be configured to fit your every need. You get an excellent base to work from with a sliding passenger-side door and a split swing-out rear door like its competition. It also includes a rear step bumper. Inside, you have RAM's excellent infotainment system on a small 5.0-inch touchscreen, plus inside its less luxurious interior. After all, it is a work van, even though you could get accustomed to the benefits of what a Ford or Mercedes offers.
Its starting price of $30,590 makes up for the spartan interior and is more affordable than its competition. Plus, standard innovations like the crosswind-assist function help drivers keep the vehicle stable when wind gusts try to push the van off the road. Depending on where you live, that could be a life and money saver. 
Ram ProMaster Specs Highlights
Starting at $30,590 MSRP

17 mpg average 

Up to 6800-pound towing capacity 

Up to 4680-pound payload capacity 

280 horsepower

260 lb-ft of torque

3.6-Liter V6
Chevrolet Express/GMC Savanna. Proven and Trustworthy.
When considering a new cargo van for your business, you can't help but notice the Express or Savanna. They've been around for a long time – faithfully serving each day – and continue to sell in great numbers. 
Part of this longevity is the powertrain options, including the optional 6.0-liter V-8 and now a new 6.6-liter powerhouse borrowed from the GM's HD pickup trucks. The standard 276 horsepower V-6 and optional four-cylinder diesel with 369 lb-ft of torque. Properly equipped, you can get a GVWR of up to 15,000 pounds. It does drive like the big vehicle that it is, so be prepared to embrace more of a truck feel than a car. This does have its benefits of the big GM work van feeling indestructible.
Inside, the Express and Savanna's age begins to show with its dated dash and lack of technology compared to the competition. It does, however, come with a 6.5-inch touchscreen onboard WIFI. Granted, you won't be taking leisure trips in your work van, so remembering that it's a tool helps. And, to no surprise, even though GM's work vans have three wheelbases, the lack of extra height options limits the space available for the upfitter to craft more extensive interior options. 
The Express or Savanna isn't going to impress you with its style, but its strength and towing capability have kept it on the list of those no-nonsense professionals who need to do work every day.
Chevrolet Express/GMC Savanna Specs Highlights
Starting at $30,590 MSRP

Up to 7000-pound towing capacity 

Up to 4280-pound payload capacity 

276 horsepower

298 lb-ft of torque

4.3-Liter V6
Ford E-Transit Cargo Van. A Look into Your Future.
First, it was the consumer SUV Mustang Mach-E, and now it's the venerable Transit that receives the touch of Ford's electrification future. 
Is it possible that you'll look past the current internal combustion engines and consider an EV replacement to your trusty cargo van? Ford thinks so.
Joining Rivian's Amazon Prime Van, the Ford E-Transit offers the added benefit for businesses with its SYNC 4-based Connected Fleet Management Tool. Like Mercedes, this gives you great control over costs, loss control, and upkeep – possibly saving you substantial amounts of money.
The E-Transit will only be available with a rear-wheel-driving electric motor that produces 266 hp and 317 lb-ft of torque. This entire assembly is under the floor – lowering the center of gravity and providing optimal space for cargo. Ford has a target mileage to charge 126 miles for the low-roof cargo van, but your mileage will vary depending on load, speed, and acceleration. We would also suspect that the more extended wheelbase/higher roof models will get less range.
The E-Transit has more than a few exciting benefits for the professional, and one is its ability to serve as a generator. The E will put out 2.4 kW of power to recharge tool batteries – while rolling – or power tools while you're on-site, in transit, or to power tools at the job site. Also, a work van category first is the independent rear suspension. This lowers the GVWR a little bit but allows for a better riding and handling cargo van. Cargo space will be the same as its gas-powered sibling, but the payload is limited to 3,800 pounds. With the cab/chassis version, it's 4,290 pounds.
One of the most significant benefits for a business is Ford's fleet management tools. According to Ford, it helps fleet operators monitor the performance of individual vans, manage energy usage, minimize driver-based insurance claims, vehicle theft detection, and a host of other user inputs and cost-saving operations. 
But what about the cost? Ford says to expect the price to be under $45,000. This sounds pricey until Ford says you'll get an estimated 40 percent reduction in maintenance and repair cost of an electric drivetrain over the internal combustion Transit. With the 8-year 100,000-mile warranty, the overall long-term cost will be low indeed.
Regardless of the cost, we suspect there'll be incentives to get buyers into the E-Transit. With Ford saying it's perfect for the professional whose territory is 100 mils or less a day, it just may be the right work van for you.
Ford E-Transit Specs Highlights
Starting at $45,000 MSRP

Towing capacity not available 

Up to 4290-pound payload capacity 

266 horsepower

317 lb-ft of torque

4.3-Liter V6
Disclaimer: The views expressed here are solely those of the author in his private capacity and do not in any way represent the views of the Comvoy.com, or any other entity of Work Truck Solutions.
Specially written for COMVOY.com by:
Steve Mitchell
Steve grew up on a farm in East Texas. And his first experience with driving trucks was using the creeper gear as the driver in his great uncle Homer's flat bed Chevy hay hauler. Even though he now lives in Southern California, he's still filled with passion for four wheels. On sunny days, you'll also find him playing as an endurance athlete on the bike in SoCal, but you'll know he's thinking about cars.
Published on: June 25, 2021