Truck Trailer Types & What They're Used For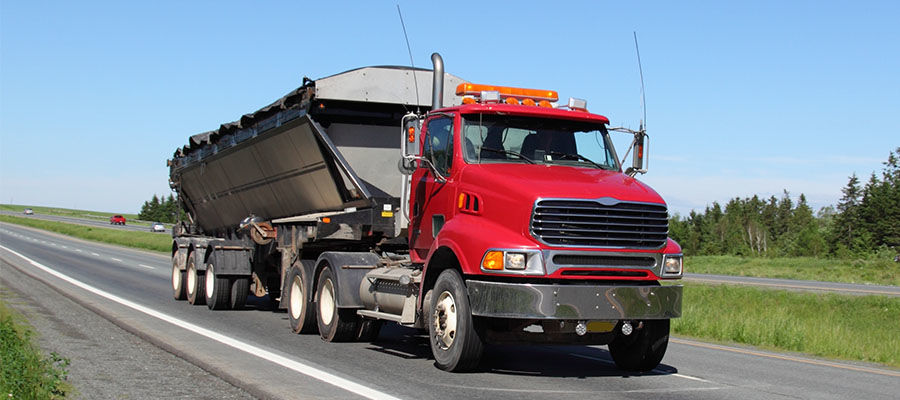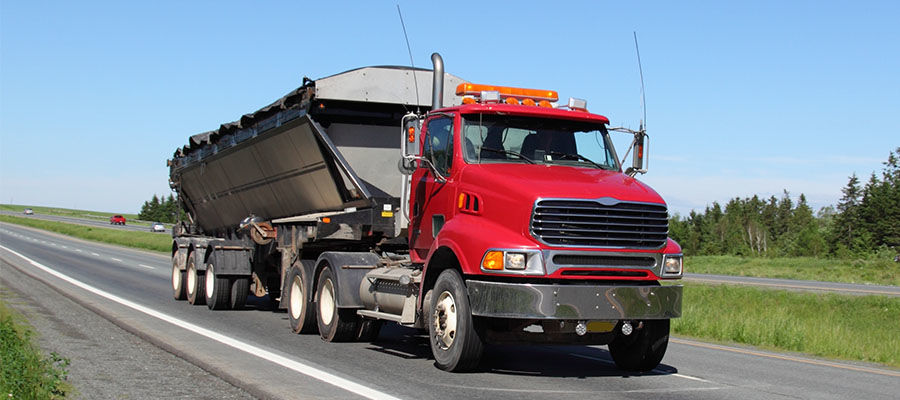 Truck Trailer Types & What They're Used For
Share
LinkedIn
Facebook
Email
Copy Link
Fleet operators and truck drivers have a lot of choices to make when it comes to the type of trailers they want to use for transporting goods and equipment. With so many different types of trailers on the market, it can be challenging to know which one, or ones, are right for you.
So, we'll take a look at different types of trailers and what they're used for. We'll also provide some tips on how to decide which type is best for your needs. So, whether you're looking for a new trailer or just curious about what's available, keep reading.
1. Flatbed Trailers
The most versatile category of trailers is the flatbed trailer. Flatbeds, which take many different forms, are primarily used to ship heavy-equipment, objects and materials that won't fit in an enclosed trailer. 
Flatbed or Extended Flatbed
Open bed trailers with beds at a consistent height.
-        Two-axle flatbed – Maximum GVWR of 90,000 lbs and a length of 48 feet
-        Three-axle flatbed – Maximum GVWR of 90,000 lbs and a length of 53 feet
-        Extended flatbed – Extends to 80 feet for larger cargo
2. Dry Van Trailers
Two-thirds of the trailers on the road today are Dry Vans. These fully enclosed trailers range from 28 – 53 feet long and protect contents from theft, damage, and weather. Dry Van's typically haul consumables, household goods and building materials.
-        Maximum freight weight of 44,000 lbs
-        Maximum freight length 48-53 feet
3. Refrigerated Trailers
Refrigerators or reefers are fully insulated and include a refrigeration unit that keeps temperatures inside the trailer for -20 to 80 degrees Fahrenheit / - 28.8 to 26.67 degrees Celsius.
-        Maximum freight weight of 44,000 lbs
-        Maximum freight length 48-53 feet
4. Step-Deck/Drop-Deck Trailers
Step-Decks, also known as "drop-deck" trailers have an upper deck and lower deck. Typical flatbed decks are 5 feet off the ground and step-decks measure 3 feet 4 inches at their lowest point. There are two types of step-decks:
-        Single drop – A standard flatbed height that drops to a lowboy height. Has the same weight and length restrictions as a standard flatbed
-        Single drop stretch - Extends up to 63 feet. Max GVWR is 80,000 lbs
5. Lowboy Trailers
Lowboys, also known as a double-drop, low-bed, or float trailer, typically drops to 24 inches above the road. This trailer primarily transports larger heavy-equipment, infrastructure materials, farm equipment and items that can't fit a standard flatbed.
-        Two-axle – Maximum GVWR of 40,000 lbs and a max well length of 29.6 ft and maximum trailer length up to 65 feet
-        Three-axle – Maximum GVWR of 80,000 lbs
6. Removable Gooseneck Trailers (RGN)
RGN's and RGN Stretch trailers are like lowboys and step-decks except for the gooseneck. The gooseneck, the component attached to the tractor, can be removed so the front of the trailer can serve as a ramp. The ramp helps to load and transport very long and tall freight.
-        RGN trailers have a minimum of three axles, up to 20 axles. GVWR is up to 150,000 lbs. Trailer length is up to 29 feet
-        RGN Stretch trailers extend up to an additional 65 inches in length
7. Conestoga Trailers
A Conestoga trailer got its name from the roll-up tarp-on-frame system which mimics the Conestoga wagons that carried freight in the old west. This flatbed trailer with a tarp protects the cargo, supports oversized loads, and allows fast loading of freight.
-        Trailer length up to 53 feet
-        Maximum weight capacity of 44,000 lbs
8. Tanker Trailers
Fuel tankers – Haul fuel, petroleum, oil, and other liquids
Pneumatic tankers – Dry products like flour, cement and other products generally shipped in bulk
Specialized tankers – Haul propane, compressed gas, and chemicals  
9. Dump Trailers
Dump trailers are constructed with the versatility to haul anything from sand and aggregate, to scrap, to building materials. Dumps also come standard with slide-in ramps to easily load small to medium sized equipment. Dump trailers have various lengths, capacities, and axles.
10. Side Kit Trailers
A Side Kit trailer has panels and structure made of wood or fiberglass and a tarp that covers the top. They consist of easily removable structures and weather protection for flatbed and drop deck shipping.
Trailer types can be confusing, but with the right information you can make an informed decision. We hope that this post has helped to clear up some of the confusion and given you a better understanding of the different types of trailers available. Shop trucks on Comvoy.com via the  Shop All Trucks page where you can learn more about each type and find the perfect one for your business.
Disclaimer: The views expressed here are solely those of the author in his private capacity and do not in any way represent the views of the Comvoy.com, or any other entity of Work Truck Solutions.
Specially written for COMVOY.com by:
Steve Mitchell
Steve grew up on a farm in East Texas. And his first experience with driving trucks was using the creeper gear as the driver in his great uncle Homer's flat bed Chevy hay hauler. Even though he now lives in Southern California, he's still filled with passion for four wheels. On sunny days, you'll also find him playing as an endurance athlete on the bike in SoCal, but you'll know he's thinking about cars.
Published on: June 21, 2022
NEXT ARTICLE
20 Gadgets & Accessories Every Truck Driver Needs