Key Factors for Selecting a Cargo Van for your Business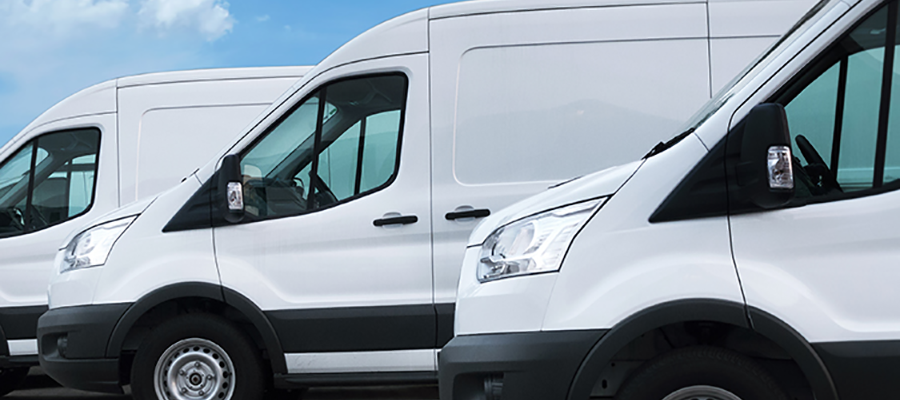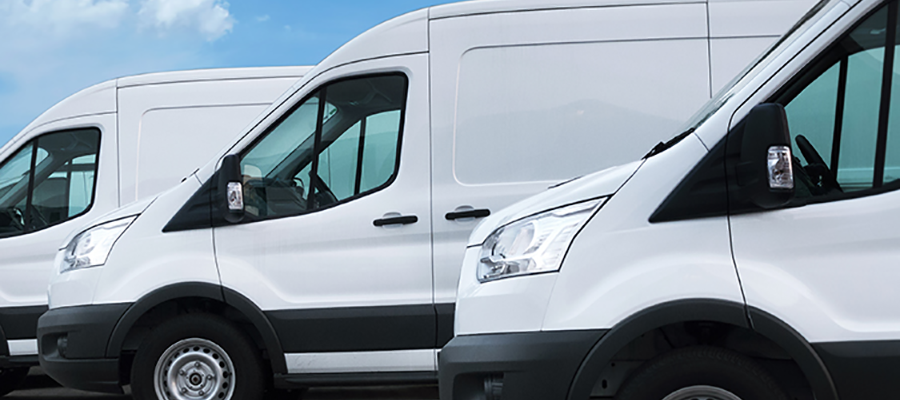 Key Factors for Selecting a Cargo Van for your Business
Share
LinkedIn
Facebook
Email
Copy Link
The Sprinter. Crew vans. Work vans. Transit by Ford, Chevrolet Express vans: no matter how you define them, cargo vans remain a staple across all lines of work throughout the United States, whether plumbing, catering and delivery, pest control, flooring installation, HVAC, electrical or secure transport. There is no question that successful business owners and fleet managers are considering modern cargo vans for modern obstacles.
Cargo vans provide an array of benefits from storage customization and increased cargo space to ride comfort. Models of yesteryear don't, plain and simple.
In a market defined by a more-for-less attitude, it pays dividends to review the state of your fleet regularly. By focusing on areas of improvement and opportunities, you develop a more proactive approach to your business, which is a must in today's competitive commercial environment.
Whether you're an electrician hauling a full load of 12-2 spools or a refrigerated delivery driver, there are a few key points to become familiar with before you buy your next cargo van.
Wheelbase
Wheelbase ranks high on our cargo van need-to-know list due to a majority of cargo van features depending on it. Increased storage capacity, turning radius, ride comfort: they all rest upon the vehicle's wheelbase.
But...what is a vehicle's wheelbase?
Simply put, wheelbase is defined as the distance between the front and rear axles of a vehicle. Often described as either short or long wheelbases, most manufacturers produce their models with several wheelbase options to account for the specific functions of wheelbases both short and long.
Here a few models used by many industries. Take Ford's 2019 Transit Connect XL Cargo Van. The Ford 2019 Transit Connect XL features both short (104.8") and long (120.6") wheelbases. In comparison, Ford's 2019Transit Commercial Cargo Vans available wheelbases measure from short (129.9") to long (147.6") with options in between.
Some of the more obvious differences between these two vehicles are their overall length. The Transit Cargo van is significantly longer than the Transit Connect by nearly four feet in the short wheelbase and over six feet in the long wheelbase option. 
Generally speaking, a short wheelbase vehicle offers an increased turning radius and improved handling. Improved handling results from the reduced ground coverage of the vehicle, or "vehicle footprint" for short. In contrast, a cargo van with a long wheelbase features a more stable, comfortable ride due to the greater footprint between the two axles. The longer footprint allows more time to lapse between driving over road bumps, producing a smoother ride.
That said, there is a tradeoff for all the positives both long and short wheelbases deliver. Shorter wheelbases, though far better at handling corners and city driving, see both decreased high-speed stability and more limited cargo space. Long wheelbase work vans provide a more stable ride at highway speeds. They also offer larger cargo areas but work harder when cornering and city driving situations.
Identifying which wheelbase type is better isn't so much a question of a short versus a long wheelbase. It's more a consideration of their benefits serving your operation. If your jobs are local, a shorter wheelbase may benefit you due to better handling and shorter vehicle length. For out of town, or even out of state operations, a longer wheelbase will add an increased level of comfort and cargo space both in your commute and on the job.
When researching cargo vans, you will come across some manufacturers that define their wheelbases by different definitions. Terms like "standard," "medium," and "extended" are not uncommon and their meanings will vary by manufacturer. Paying close attention to the specific lengths of the vehicles rather than the term used to describe the wheelbase length will make comparing makes and models far easier.
Roof Height
A cargo van is only as useful as the size of its cargo hold. Recognizing this, work van manufacturers introduced high roof cargo vans to their model lineups to remove the headaches that smaller, more cramped work vans caused. RAM demonstrates its efforts to provide cargo options for all industries in their Promaster series standard and high roof work vans. 
RAM modeled their 2019 Promaster Cargo Van and  Promaster City Cargo Van lineups around the principle that specific industries need specific interior setups. With a wide range of available roof heights, from 51.8" in their Promaster City vans to a roomy 77.1" height in their high roof Promaster Cargo vans, RAM is a proactive member of the cargo van market. 
Manufacturers like RAM and Mercedes-Benz enjoy continued success in meeting multi-industry demand because of their diverse and insightful van sizing. It follows that selecting the "ideal" cargo van for your business relies on one key aspect: the materials your next cargo van needs to haul. 
Useful Storage Area and Cargo Floor Length
Cargo van manufacturers produce options well-suited for all lines of commercial work. That said, their "hard sell" to earn your business with advertisements like "Best in class cargo!" and "Longest cargo length on the market!" makes understanding the true measurements of cargo area challenging to say the least.
When purchasing a cargo van, take a proactive approach and think about how the cargo floor-length of your top candidates will support your operation in the following years. 
To determine the useful cargo area, we need to take some measurements. First, measure from where the cargo floor meets the front seats back to the rear doors or tailgate. This is your cargo floor length. Follow this with measurements from the back of both the driver's seat and headrest to the rear doors.
These measurements are your cargo length at the floor and belt, respectively. When spec'ing the various makes and models of cargo vans, these measurements can be found under the "dimensions" section of most manufacturer websites.
Shelving, Storage, and Partitions
The options for shelving and storage solutions for otherwise empty cargo vans are abundant in today's work van market. Whether you're looking for a modular bin system or a thermoformed, windowed partition there are many options to choose from. 
A partition or bulkhead is a great investment in keeping your team safe, as cargo can shift during transport or when your driver makes a hard stop. For a durable, lightweight solution, take a look at Sortimo's Protexx thermoformed partitions. 
Whether upfitting one drawer at a time or installing an entire shelving and storage package, Adrian Steel provides that classic steel appearance with a modern feel in their adjustable shelves, bins, and partitions.
It is important to consider both current and future business needs when shopping for a new cargo van for your business. Wheel base, roof height, usable cargo area and available organizational accessories are key points to consider for any van you add to your operation. 
Published on: January 07, 2020
NEXT ARTICLE
Transform a Cargo Van into a High-Tech Secure Transport Vehicle