Work Truck Finishing and Coating Options and Benefits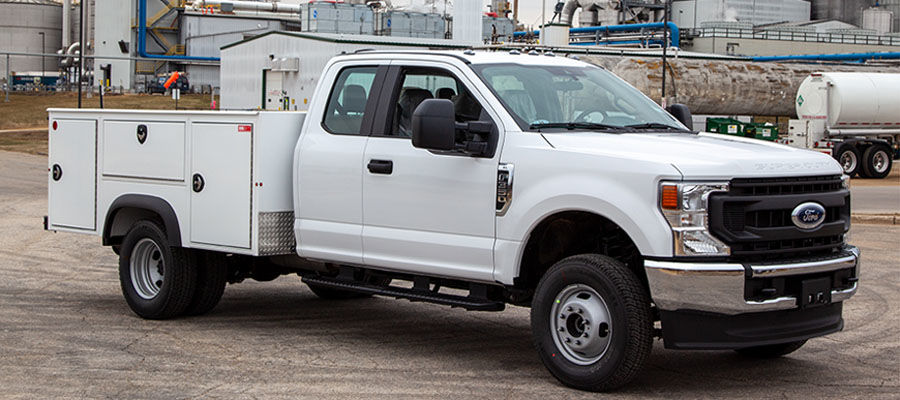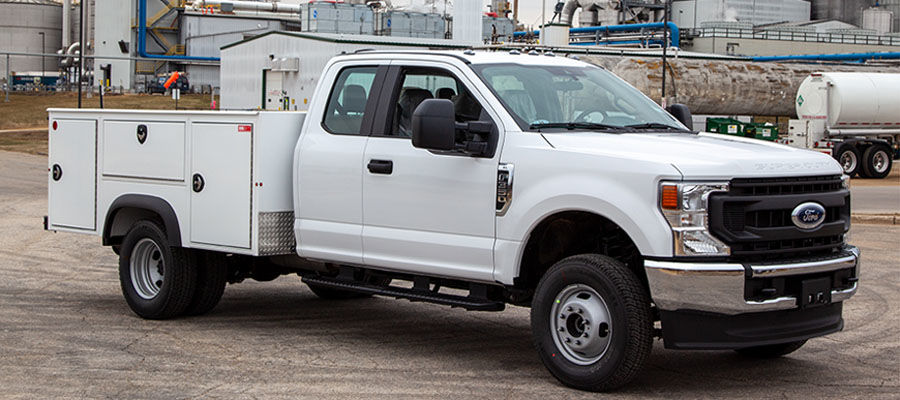 Work Truck Finishing and Coating Options and Benefits
Share
LinkedIn
Facebook
Email
Copy Link
Investing in a work truck allows you to consider choices that ensure your vehicle will be resilient through years of work and even have an increased resale value if and when you decide to sell. Deciding on finish and coating is one of those considerations that can ensure the long lasting aesthetic appeal of your vehicle and even and lead to less maintenance. 
Check out some of the available options for finishes below:
Powder Coating
Powder coating is a popular and common choice because its results are incredibly durable, uniform and always result in a smooth and good looking finish. 
Powder coating is a proven method of protecting your work truck. The coating is a mixture of resin and pigment that is finely ground into a powder. That powder mixture is then sprayed on to your truck, adhering to the surface, then heated until the mixture is inherently fused to your truck body. This heat process results in a tough surface that is smooth to the touch. 
Powder coated surfaces resist chipping, scratching and other forms of wear and tear. It is also one of the more economical finishes available and ensures long term ROI.
Wet Spray
Wet spray is a traditional painting technique that is still a trusted option among truck owners. Oftentimes, several coats of wet paint are applied and are "baked" in between coatings to cure the paint to the surface of the truck. Wet spray is economical, and is likely the most cost effective option you'll have for truck coating. Wet spray is flexible and can greatly resist impact from road debris, while protecting against rust and fading. 
Spray On Coating 
Spray on coating is a popular choice across a variety of industries for truck beds and compartments. Spray on coating has a strong impact resistance that protects against damage to your truck and maintains aesthetic appeal. Its strength prevents moisture damage, rust, scratches and chemical corrosion while its flexibility prevents cracking, peeling, fracturing and warping. 
For those who live in regions with large weather disparities, spray-on coating can withstand temperatures ranging from -40 to 200 F. The coating helps to keep your payload in place. For those hauling debris, dirt and other loose materials, spray coating can be quickly washed with a hose or pressure washer.
Polyurea-based Coating
Polyurea-based coatings can be used on a large variety of surfaces including steel, aluminum, fiberglass, concrete, asphalt, wood and others.  It's a rapid-curing material that creates a dense coating on the truck surface. It's extremely durable, corrosion resistant and vibration resistant. The coating performs well even when introduced to acid, salts and other erodents. It's a resilient option that will last through years of rigorous and daily use. 
Investing In Your Success 
Be sure to ask your sales representative for more details on finishing and coatings for work trucks. At Monroe Truck Equipment we work to find the solutions that protect your work truck and work truck equipment. To learn more about Monroe Truck Equipment visit our website at www.monroetruck.com
Disclaimer: This article is paid content written by Jim Smith for Monroe Truck Equipment and affiliates. The opinions may not be that of Comvoy.com.
Jim Smith
Jim Smith is Director of Sales of the Commercial Division at Monroe Truck Equipment. He has spent over 30 years developing Monroe Truck Equipment into one of the nation's leading truck equipment and trailer manufacturers and upfitters. Jim drives the development of true partnerships with Monroe customers, and provides clarity for the sales team and assists them in providing unrivaled expertise and best-in-class customer support.
Published on: September 20, 2022