Work Truck Solutions Commercial Vehicle Business Summit: Alternative Fuels, EVs and When to Pass the Baton to the New Generation of Commercial Vehicles.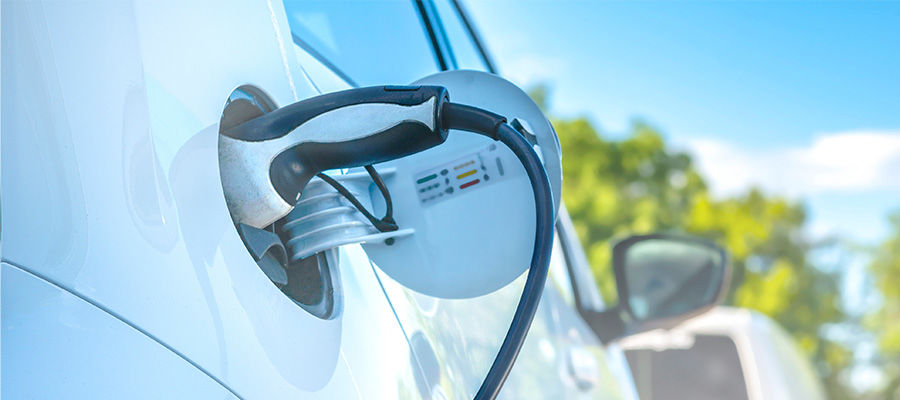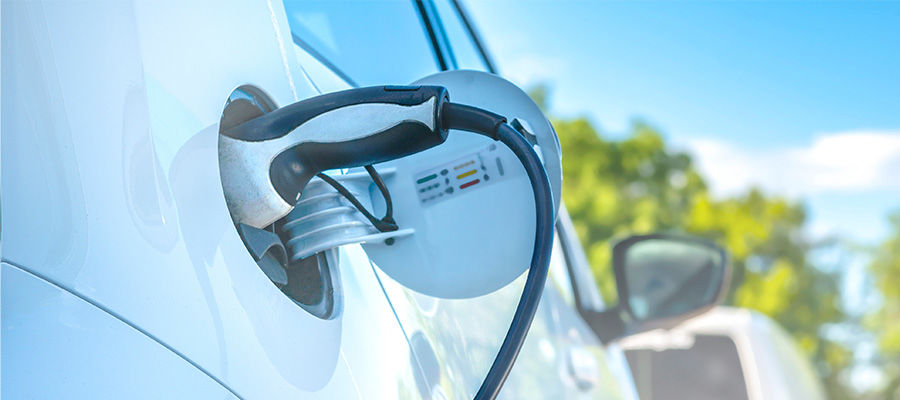 Work Truck Solutions Commercial Vehicle Business Summit: Alternative Fuels, EVs and When to Pass the Baton to the New Generation of Commercial Vehicles.
Share
LinkedIn
Facebook
Email
Copy Link
On September 22 and 23, Work Truck Solutions and COMVOY brought industry leaders together to discuss EV and alternative drivetrain/fuel adoption. The commercial vehicle industry is in the process of a significant transformation to alternative fuels that could positively affect the future of commercial transportation and logistics. If you missed the only major summit dedicated to the growing commercial vehicle industry, recordings of the sessions are now available on Work Truck Solutions' YouTube channel.
The EV Future is Coming Sooner Than You Think
While current regulations are designed around EV adoption as early as 2025, commercial vehicle leaders are focused on the reality that EV vehicles have started becoming available this year. 
In The Commercial R-EV-olution! Preparing for the Paradigm Shift, COMVOY.com Director of Marketing, Mike Howe and Kathryn Schifferle, CEO of  Work Truck Solutions, agree that education on the inevitable future of commercial EVs is essential right now. Companies want to get ahead of the coming wave of zero emission regulations. If there's anything to be learned from the summit, it's that it's time to figure out an alternative fuel roadmap for your company.
Amazon and FedEx are quickly working with EV manufacturers such as Rivian and BrightDrop to bring battery-electric power to last-mile deliveries. It's clear, our experts' panels agreed, that  at least for the short and mid-term, last-mile is where EV adoption will experience the most significant growth.
Ford and other partners are even adapting current ICE (internal combustion engine) commercial delivery vehicles like the Transit into more efficient battery-electric transportation. And, even at this early stage of adoption, entry prices are competitive to ICE vehicles.
State and national government regulations are driving this rapid shift to battery-electric options for your business. California is moving towards the restriction of gas-powered vehicle sales by 2035. The California Air Resources Board will develop regulations to mandate that 100 percent of in-state sales of new passenger cars and trucks are zero-emission by 2035 – a target that would achieve more than a 35 percent reduction in greenhouse gas emissions and an 80 percent improvement in oxides.
Some countries are even moving to restrict used vehicle sales, although similar regulations haven't been made yet in the U.S. However, restricting or eliminating sales of used commercial ICE vehicles could create some worry among small to medium sized businesses. Many commercial businesses rely on purchases of used diesel and gasoline engines vehicles, since the commercial vehicles routinely run well up to 300,000 miles. California, one of the most heavily regulated states, does currently say it will allow diesel and gas engine vehicles to operate after the 2035 new vehicle alternative fuel mandate. If you're considering replacing your current commercial trucks with a used vehicle, it will be considerably less expensive to buy than a new EV. And you may want to do it soon before any states decide to change their mind. 
However, if you're considering a new vehicle, our group of experts agreed that you may want to embrace the future now. Incentives, rebates and government grants are all working to assist early adopters.
When Should My Commercial Business Move to Battery Electric Vehicles?
Even if you have a few commercial vehicles in your fleet, the cost to replace the total fleet with EVs or alternative fuel vehicles may restrict what you can do. Many commercial class 4 vehicles may require expensive infrastructure changes to the electrical grid that aren't available in your area. And even if your local utility had an industrial-level power grid, you would still need to include the cost of charger installations and the hardware that would go with that. Pretty soon, the entry cost would be a barrier that many smaller businesses could not absorb. 
However, suppose much of your fleet is class 1-3. In that case, our panelists say that the quickly falling EV commercial vehicle entry prices, although a bit higher than their ICE counterparts, would soon pay for themselves in reduced monthly fuel costs and increased efficiency through telematics software. And with regards to software, telematics companies like GeoTab will be quick to help analyze your routes to determine if an alternative fuel commercial vehicle would be right for you.
In the discussion, 360º on EV Adoption with moderator Gregory Skinner and panelists Nate Shadoin, Charlotte Argue, Yann Kulp and Lucas Lowden, they concluded that the sooner companies make a move towards EV adoption, the better off they'll be down the road. 
Computer chip production issues aren't clearing up any time soon, which will restrict the availability of EV models. Additionally, as we get closer to the dates where new internal combustion vehicle sales will be banned, it's likely that a rush on EV purchases will cause prices to skyrocket because of limited availability.
Today, entry-level prices may be higher because of new technology, but waiting may also increase costs substantially. For example, ICE commercial vehicles currently have an extended 5-10 month waiting period for delivery. And that's before you get an upfitter. You can expect with EVs that the production time is similar. According to our panel, for CapEx expenses, most companies have a process of 6 months, so purchases and delivery are at least a year away.
Even if you are just thinking about investigating alternative fuel commercial vehicles, now is a good time to start. Since alternative fuel commercial vehicles are now entering the market, manufacturers and local governments are eager to get the process moving. So there are many incentives for you that can lower your cost of entry.
How Do I Know if EVs are Right for My Commercial Business?
There are many different factors to consider when looking at EVs or alternative fuel vehicles for your business. Our panels suggested a few considerations:
Image-

If your business brand's environmental image could benefit from a move to alternative fuel use, then EVs may be suitable for you. Businesses such as landscaping companies, contractors, or other B2C companies or organizations that provide high visibility to their market could receive a public relations boost from including EVs into their fleets. Consumer and business buyers want to support companies that are focused on the environment, and governments are seeking contractors who support regulatory climate initiatives.

TCO-

Let's talk 'total cost of ownership' and assume that you have the need to replace an in-service international diesel that's had decades of service. You decide on and purchase one of International Trucks local delivery EMV's. As a fleet manager or owner, our expert panels suggest you can expect lower total cost of ownership with EVs that with comparable gasoline or diesel versions. Ford, for instance, predicts a 40 percent drop in TCO with its new E-Transit, since this vehicle is primarily for those who have a 74 mile a day route. 

Last Mile Delivery-

Our commercial vehicle business summit panelists saw last-mile delivery as the significant growth segment for commercial vehicles. Commercial vehicle production has the advantage

that it is easy for OEMs to use the same drivetrains in Last-Mile vehicles that they've developed for use in the consumer vehicle segment.

Engines and batteries of passenger EVs, for instance, can be put in service for last-mile delivery use. This increases economies of scale and lowers costs. Additionally, the ability to calculate cost of ownership is easier with last-mile's consistent delivery routes. And there's no need for high wattage charging ports; if drivers take the vehicle home, or for a small fleet if you have 120-volt plugs in your service garage, an overnight 8-hour charge will have your van ready for the next day.
Now or Later to Put an EV in My Commercial Fleet?
When adopting new technology, being a first mover is always a challenge. For example, do you pay a premium early price to start saving money now? Or do you wait until the technology has matured and entry prices are lower, but miss out on getting a head start? 
Our expert panel on the CEV Function vs. Fiction broadcast would suggest that if you need to replace a last-mile commercial vehicle in your fleet, it may be time for you to make the jump. Of course, only you know your needs, current costs of fuel, delivery area, and capital expense.
However, the question isn't if the regulations are going to require a move to alternative fuels. And, with 2035 on the horizon, it's not even a question of when. Instead, the actual decision is whether it's cost-effective across all aspects of the business model..
For most small to medium-sized businesses, the recommendation is to start small. Pulling in an EV to replace a commercial vehicle past its age of usefulness would be a great place to start. With route planning software on today's EVs, you'll be able to monitor the efficiency of your daily operation and the driver's effect on the vehicle. Buy a vehicle, learn, and see if it works to save you money. Then you'll have your answer.
Disclaimer: The views expressed here are solely those of the author in his private capacity and do not in any way represent the views of the Comvoy.com, or any other entity of Work Truck Solutions.
Specially written for COMVOY.com by:
Steve Mitchell
Steve grew up on a farm in East Texas. And his first experience with driving trucks was using the creeper gear as the driver in his great uncle Homer's flat bed Chevy hay hauler. Even though he now lives in Southern California, he's still filled with passion for four wheels. On sunny days, you'll also find him playing as an endurance athlete on the bike in SoCal, but you'll know he's thinking about cars.
Published on: October 20, 2021